More and more computer users know the importance of backup their systems, especially for Windows, because most of us know backup is better than recovery or reinstall Windows system. However, choosing reliable Windows backup software is the key point to protect your system and disk.
Free Windows backup software
Most of commercial backup software is much expensive for the home users which make them turn help to some free backup program. If you plan to choose free Windows backup software, one thing should be confirm that this free Windows backup software is reliable and easy for the users – and also for an administrator. Why? Well, mostly because some of the users think their computers are well protected and no need to back up the system or files until the system crash and data loss.
Free Windows backup software is a difficult category to tackle nowadays as the distinction between backup and synchronization apps has become a little blurred. Prices being what they are, using free Windows backup software to backup system might be a cost-effective way.
How to free backup Windows with backup freeware?
Since we know that we should choose a reliable free Windows backup software, here we would like to introduce EASEUS Todo Backup which allows you to free backup Windows system like Windows 2000/2003/XP/Vista. You may download it to follow the detailed steps.
1. After installing it, launch it and pops out the following main board.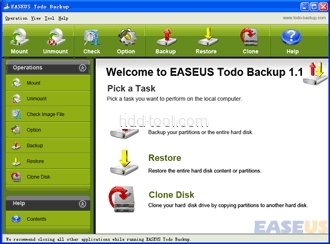 2. Choose backup and select the partition you want to backup.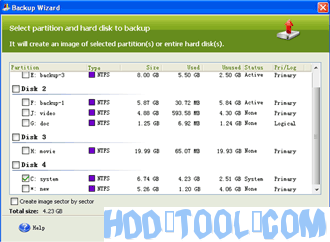 3. Select the destination position to save the image and input a name for the image.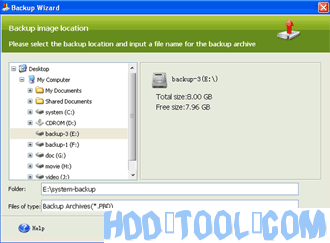 4. Choose backup options. Here are two options: "Use Default options" and "Set the option manually".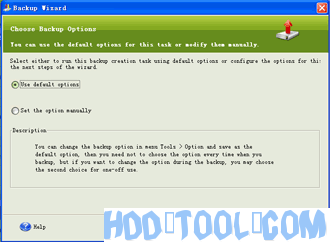 5. The process bars will show current operation progress and total progress. After all the operations finished, there will be a pop-up window with the result notification.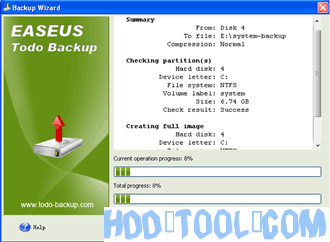 6. Proceeding Backup