Best Free Partition Manager Software
For Windows 10/8/7/Vista/XP (32 & 64 bit)
Best Free Partition Manager for Windows 10/8/7/Vista/XP.
Many people search by Google for free partition manager software. There are many options in the market, so it is a headache to decide which one. Instead, many people search best free partition manager directly. It is hard to say which one is the best free partition software, because everybody has the own choice. In this article, I'll give some clue how to select the right and free partition manager. Maybe you can make a decision after reading it.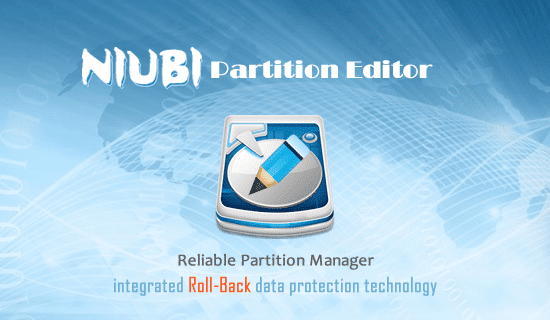 How to select right partition manager?
There are many factors that affect the score, but you should take the main aspects into consideration. Furthermore, we should rank them with priority.
1. Data safety
Data safety is most important to both personal computer and a server. Nobody likes to see system damage or data loss after running this free partition manager. Different with the read-only program, the partition software will modify all system information of disk, partitions and files. If you resize an existing partition, it may required to move all files in this volume. Not every free partition software can handle this well. Besides the ability to modify system information and move files, hardware error such as power failure will cause system/partition damage and data loss, too.
Even if you have backups, it will cost a long time to restore everything if the computer was destroyed. There is partition software that provides Rollback ability to ensure 100% system and data safety.
2. Reliability
A bad designed partition manager runs slowly, even cause Operating System stuck or Blue Screen of Death. If it happens, this free partition manager is useless even if it provides tons of functions. It is important to select a program that is clean, light and runs smoothly.
3. Easy to use
The theory of disk partition management, especially resizing partition is different to understand for most of people. However, the developer of the partition software can make it easy to use. Many people have no experience running such program, so the easier the better. If a 'powerful' partition manager is too difficult to operate, nobody would like to use it.
4. Disk Management ability
Some people think the number of functions is most important, because it means powerful if a partition software provides more functions. But to me, it is definitely NO. To attract more people, some software developer like to add as more functions as possible. Actually, many functions are useless, on the contrary, they make the software heavy and unstable if they are not well designed and tested.
However, it doesn't mean the less the better. To make it easier, you just need to confirm what you want to do with this free partition manager and make more test with the related functions.
5. Services
If the vendor provides the free partition manager like a free bread and tell you to just eat it, keep away from it. You have your right to say if the bread is well-cooked and give some comments. A good vendor will support the free copies the same with paid.
Free partition software overview
Here I'll recommend NIUBI Partition Editor Free Edition, which is most popular and highly recommended by many professional editors such as in CNET and SOFTPEDIA.
NIUBI Partition Editor Free Edition is similar with but much powerful than Partition Magic. This free partition manager supports Windows 10, 8, 7, Vista, XP (both 32 & 64 bit). It helps resize existing partitions safely and easily. Optimized algorithm of moving files helps resize partition much faster than other tools. Actually, it is an All-in-One disk partition management toolkit, which also helps copy partition to migrate data, create, delete, format, hide, active, defrag, convert partition and much more.
Why this free partition manager
Enhanced Data Protection
NIUBI Partition Editor is the ONLY program that can ensure 100% data safety while resizing volumes.
Extremely Fast
Unique file-moving algorithm helps resize partition 30% to 300% faster than ANY other tools.
Extend NTFS Partition Online
Expand NTFS partition without rebooting computer to reduce offline time.
Virtual mode
To avoid mistake, all operations are listed in virtual mode before executing.
All-in-One Solution
Most of your disk partition maintenance requirements can be fulfilled.
Multiple Storage Supported
Hard disk, Hyper-V/VMware, USB disk, memory cards, all types of hardware RAID are all supported.
What does the free partition software do
Partition Resizer
Resize existing partitions safely and easily. Extend NTFS partition without rebooting.
System Optimization
Partition defragment, Fix file system error, Scan bad sectors, Initialize disk, view disk/partition properties.
Bootable Media
Create bootable CD/DVD/USB disc to do disk partition management without installing (included in Pro).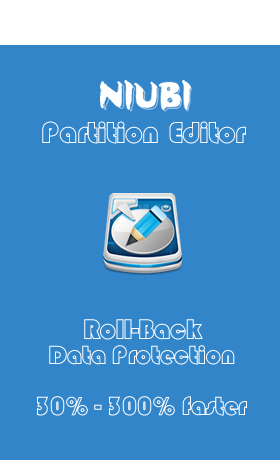 Partition Management
Create, Delete, Format, Explorer, Copy partition. Change partition label, Change drive letter, Set Active partition.
Disk Partition Conversion
Convert GPT disk to MBR, Convert Logical partition from/to Primary, Convert NTFS partition to FAT32.
Data Security
Hide partition, Set read-only attribute, wipe disk, partition, Unallocated to prevent recovering.
Download partition editor freely
Version:

7.0.4

Type:

Demo

Size:

12MB

Platform:

Windows 10/8.1/8/7/Vista/XP
(all editions, 32 & 64 bit)
Higher performance
To better higher performance, you may upgrade to the Professional Edition, with which you can create bootable CD/DVD/USB to manage disk partition without Operating System. Besides, the built-in Roll-Back technology can ensure 100% system and data safety, even if power failure or other hardware issue occurred during partition resizing. It is also much faster to copy and resize partitions. Besides home usage, you can use the Pro version in commercial environment.
Note: Professional Edition is not free partition manager software, it is your own choice to upgrade to it or not.