Before giving some solutions, let's see some problem when people try to clone raid.
I have a computer set up with a RAID 1 ARRAY on Server 2003, is it possible to still be able to use my current plan, copy the 1 hard drive to the other 13 hard drives.
How to do clone a raid drive( mirrored) to a new drive.. I am basically up grading the hard drive to have more space.
I have two SCSI drives (10 Gig each) in a RAID 1 configuration using a MegaRaid SCSI PCI controller card. We have had numerous problems with this config, so we are moving to a single IDE drive (20 Gigs). How can I clone the C: drive to the newly added G: drive (20 gig IDE)
I want to convert my RAID 5 to a RAID 10 or install 2 more drives in a RAID 10 config and "Clone" my install from the RAID 5 config to this new RAID 10 config.
RAID cloning requirements
Generally, raid cloning can be divided into several kinds as below:
Clone original raid to a new raid with larger capacity.
Clone raid between different raid controllers, for example, IDE to SCSI, SCSI to SATA.
Clone singe hard disk to a raid or clone raid to single HDD.
Clone raid 5 to raid 1, raid 10 or raid 1 to RAID 5, etc.
How to choose RAID cloning software?
There are many kinds of raid clone software, including free and commercial software. On the vendors' site, they may list so many features even for a free raid cloning software. You'd better consider whether this cloning software suits to you. Especially for Servers, a bad raid clone software may cause problem worse. Then how to choose the correct raid cloning software?
If you use Windows operating system, to clone raid, you need to operate in Windows or by WinPE bootable CD/DVD. Many DOS or Linux-based cloning software doesn't support RAID. Microsoft provides API for third party company to manage raid, this is the reason why you need to clone raid in Windows or by WinPE.
Among the Windows-based raid cloning software, you'd better choose the one which provides partition resizing feature, because the target disk or raid capacity is always different with the source. With partition resizing feature, you can drag and drop the partition to fit for the target partition size.
Attentions before cloning raid
1. Don't break the raid to clone.
2. If you need to clone from single hard disk or original raid to another RAID array, you need to configure the target raid firstly.
How to clone raid on Windows Server 2000/2003/2008?
In this article, I'll introduce the simplest way to clone raid.
1. Install Partition Wizard Server.
2. Choose the raid virtual disk.
3. Select the target disk or raid virtual disk.
4. Begin to clone the raid.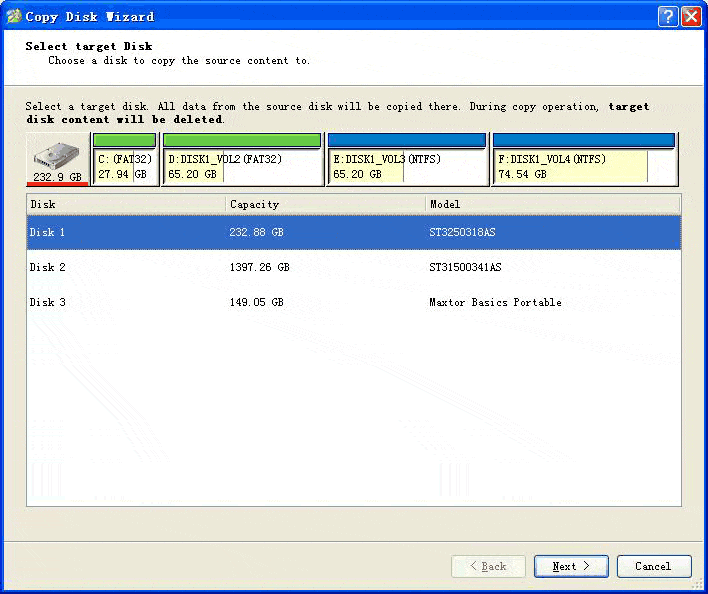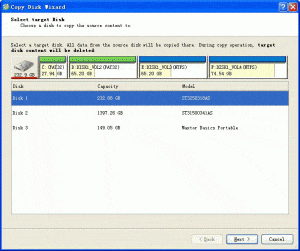 For more detailed steps to clone RAID, please refer how to clone RAID virtual drive on Windows Server 2008/2003/2000