On 2nd, December we have introduced another dedragment software and today we'll introduce another best free defragment software – Piriform Defraggler
Piriform Defraggler will remove those pesky, tailed, Muppets from your hard drive once and for…oh wait. Well, it won't do that, but it will defragment your hard drive, and it offers some features that the free defragmentation utility including in Windows does not.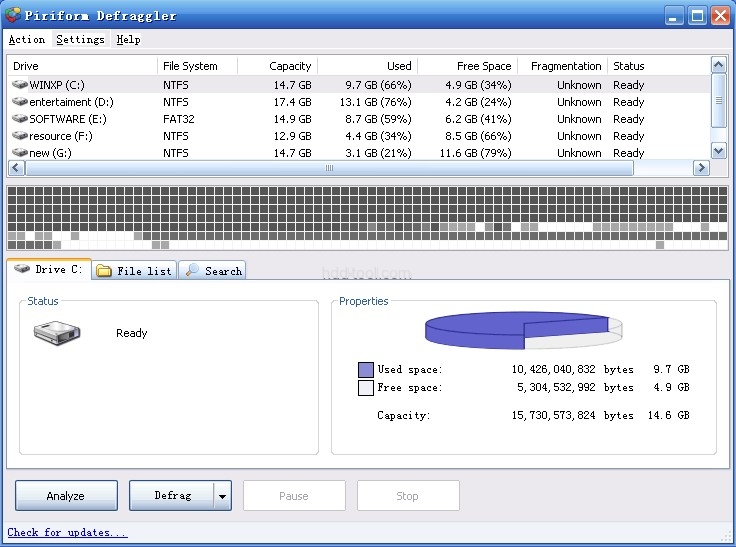 First off, it's faster and prettier. The latter is important since, with large hard drives, you'll be staring at it–or any defragmentation tool–a while. Second, it has a number of nice features which can make disk maintenance…well, not fun, but easier and more focused.
For example, Defraggler will show you all your fragmented files. You can click one to see where on the disk its various pieces lie, or defragment just that one. This can be useful when dealing with very large, performance critical files such as databases.
You may forget to defrag the partitions after a period, don't worry, the schedule feature will help you defrag the partitions automatically.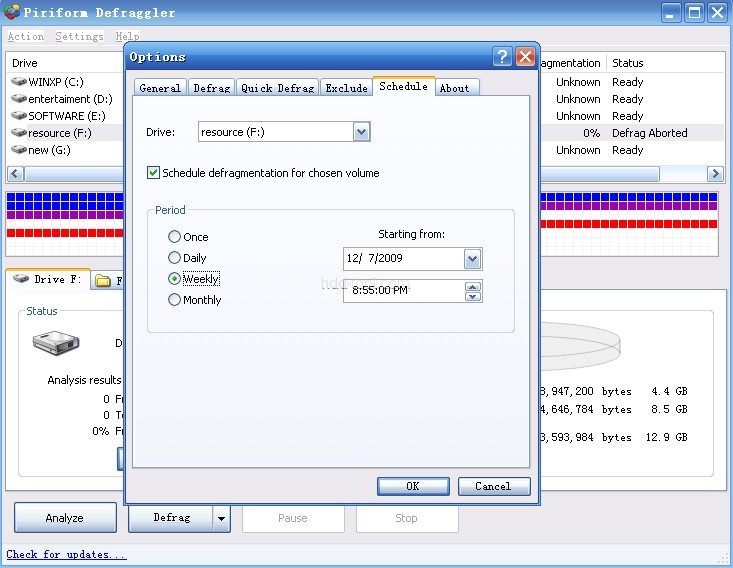 Piriform Defraggler shows your disk layout in the traditional "large mosaic of colored squares" fashion, and the colors leap and bounce around as various sectors are read from or written to. This offers no improvement in functionality over Windows line graph style, but I find it more interesting to watch. Aesthetics matter.
Before defrag the disk partitions, you'd better analyze, some partitions may not needs to be defragged.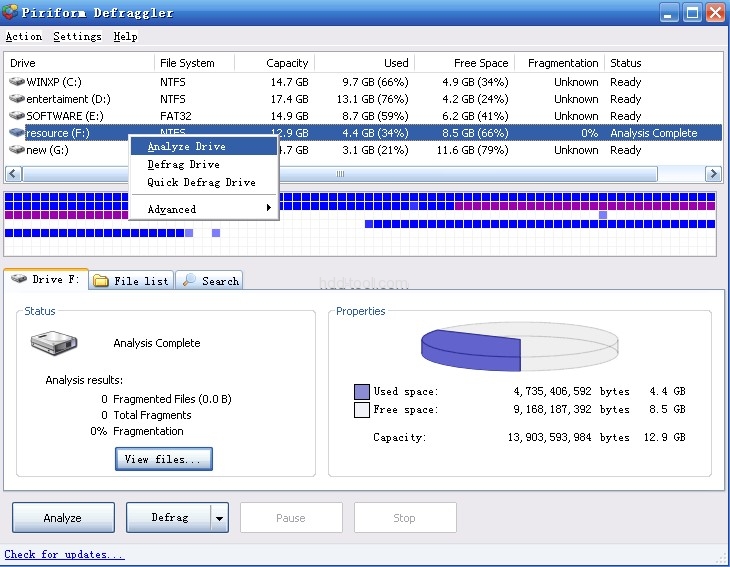 Piriform Defraggler is free, fast, marginally more interesting to watch than the default, and has useful additional features. What's not to like?
Note: This program is donationware. It is free to try, but the author accepts and encourages donations towards further development.
Get what you need about hdd tool, pc utilities