What is Partition Magic?
Partition Magic is originally made by PowerQuest corporation, it is the first and most famous hard drive partitioning program that can help you resize and modify existing partitions without data losing. Partition Magic ran on Microsoft Windows operating systems (only 2000 and XP, not Vista or 7) or from a bootable CD-ROM. Existing partitions could be resized without loss of data.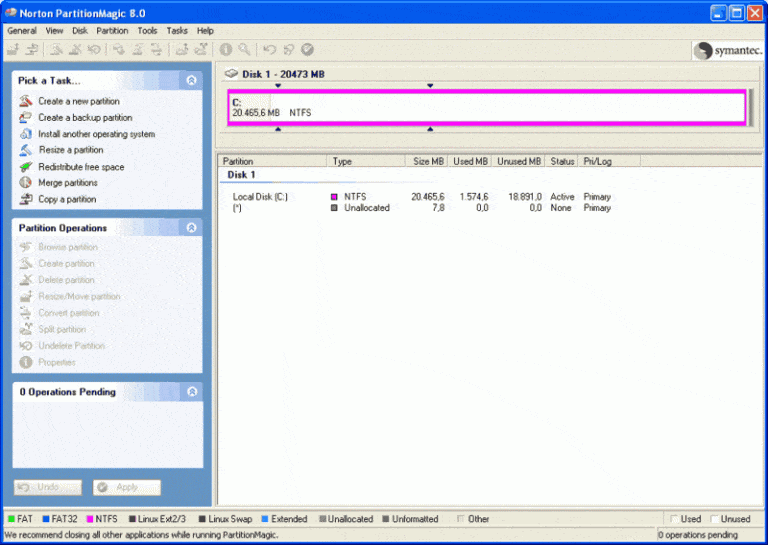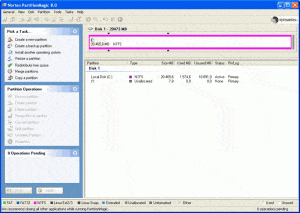 Partition Magic Version History
1997 –PartitionMagic 3.0 released under Powerquest. (The original version of PartitionMagic)
1999 — PartitionMagic 4.0 released under Powerquest.
Apr.2000 — PartitionMagic 5.0 released under Powerquest.
Dec.2000– PartitionMagic 6.0 released under Powerquest.
2001 — PartitionMagic 7.0 released under Powerquest.
2002 — PartitionMagic 8.0 released under Powerquest.
December 5, 2003 –Symantec acquired Powerquest.
May 5, 2004 — PartitionMagic 8.0.5 released under Symantec. (no more release from then on.)
On December 8, 2009, the Symantec website states, "Sorry, we no longer offer Norton Partition Magic."
Partition Magic Features
Partitions hard drive
Create, resize, merge, split, copy partitions
Run multiple operating systems
Divides hard drive into two or more partitions
Runs multiple operating systems on the same PC
BootMagic™ makes it easy to switch between operating systems
Copy, move, resize, split, or merge partitions
Guides you through the partitioning process
Easy to find, copy and paste files in both Windows and Linux partitions
Create and modify partitions up to 300GB*
Supports USB 2.0, USB 1.1, and FireWire external drives
Supports and converts partitions among FAT, FAT32, NTFS, Ext2, and Ext3 file systems
Enlarge an NTFS partition without restarting computer
Resizes NTFS system clusters to the most effective size
Disadvantages of Partition Magic
It has somewhat limited support for ext2 and ext3 partitions.
It does not support Windows Vista, Windows 7.
It is not compatible with Windows NT, 2000, 2003 or 2008 Server editions.
Be aware that Parition Magic does support Windows XP, however it may not support well on XP sp2 or XP sp3, since the XP sp2/sp3 were later released and Symantec did not offer any update to Partition Magic.
Partition Magic Alternative
As Partition Magic has many disadvantages and Symantec no longer provides it, you have to search Partition Magic alternatives. Below lists all Partition Magic alternatives for Windows PC and Server.
Partition Magic Alternatives for PC
Acronis Disk Director 11
Paragon Partition Manager
Partition Wizard Professional
Partition Assistant Professional
Partition Magic Alternatives for Windows Server
Partition Wizard Server
Partition Assistant Server
Partition Assistant Unlimited (for Enterprise user, allows unlimited usage within one company to save time and money)