Looking for Server Magic? Need to resize or extend your Server partition without losing data? This article introduces several Server partition software that working as Server Magic.
What is Server Magic?
Server Magic is the Server edition of Partition Magic from PowerQuest. It has the ability to check, format, delete, resize and copy volume sets on Windows Server. Server Magic works like Partition Magic and the only difference from Partition Magic is that it runs under Server Edition of Windows NT and 2000. But since being acquired by Symantec, Server Magic has not been upgraded. So it is not possible for Server Magic to extend, resize server partition under any advanced Operating System, such as Windows 2003, 2008, etc.
Server Magic Alternative
Since Server Magic is not available for Windows Server 2003, 2008, then how to choose right software to resize or extend your Server partitions? Luckily, there are several Server Magic alternatives for Windows Server 2008, 2003, such as Acronis Disk Director Server, Partition Assistant Server, Partition Magic Server, etc.
As Server Magic alternative, all these Server partition software provides the feature to resize, extend, create, format, delete partition, etc. You can repartition your Server without losing data.
Comparing with Server Magic, Partition Assistant Server Edition supports more Operating Systems. It is compatible with Windows Server 2000/2003/2008 and desktop 2000/XP/Vista/Windows 7 (32/64) bit systems. Hardware RAID is also supported.
How to resize partition with Server Magic alternatives?
Check disk partition layout under Disk Management. (Right-click 'My Computer' > 'Manage' > 'Storage' > 'Disk Management'.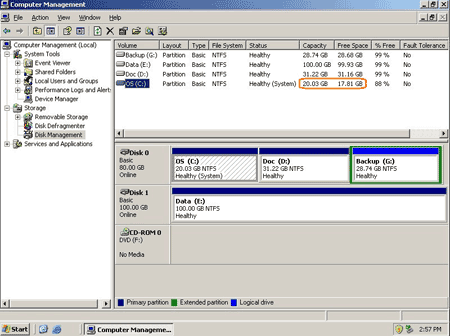 Step 1: Launch Partition Assistant Server, you'll see all disks and partitions that connected to your Server and free space, used space and other properties of each partition.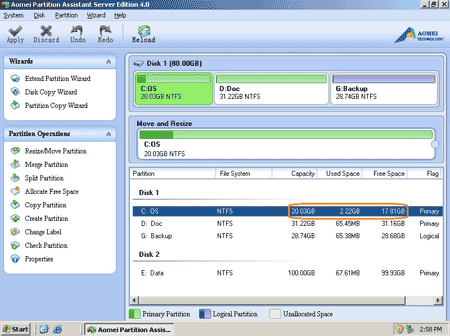 Right-click the partition you want to shrink and select 'Allocate Free Space', or click the feature shortcut on left 'Partition Operations' panel.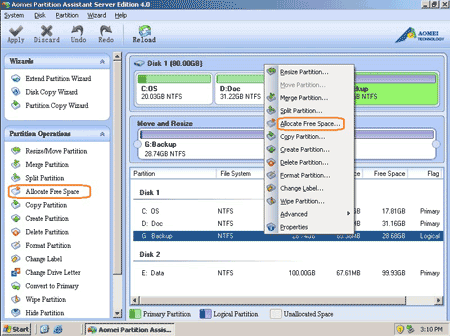 Step 2: In the pop up window, select how much free space to shrink, and which drive to add free space to.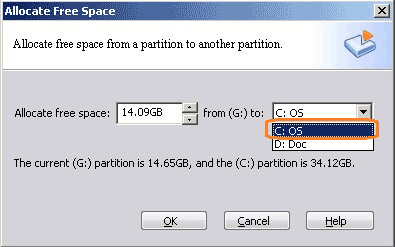 After click OK, 14.09GB free space has shrank from G: and added to C drive.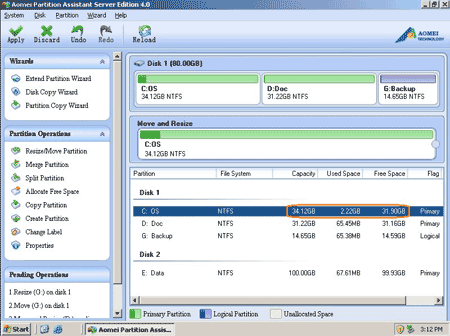 Click 'Apply' on top left to proceed resizing operation.

In the pop up window, you'll see all pending operations.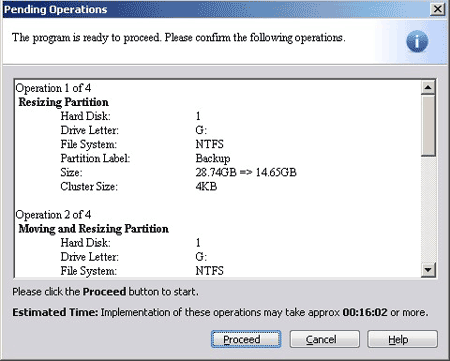 If there is no mistake, click 'Proceed', after several minutes, partition resizing completed. Check in disk management.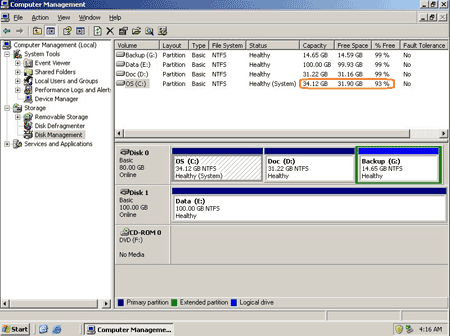 Tips: For enterprise users, Partition Assistant Unlimted Edition allows unlimited usage within your company to save time and money.