There are few data recovery software for Mac than Windows in the market, I collect 3 best Mac data recovery software, in addition, we provide 10% discount off of each for our readers.
Disk Doctors Mac Data Recovery
Disk Doctors Mac Data Recovery software recovers lost and deleted data from HFS+, HFSX file systems on Mac OS X. Disk Doctors Mac Data Recovery software helps recovering lost data with the simplicity matching Mac OS X. This Mac Recovery software supports Mac OS X 10.4 and above, which includes "Leopard". The software supports both Intel and PowerPC based Macintosh and is an Apple Universal application supporting recovery from Hard Drives, Camera/Flash cards, Firewire drives, and USB drives (LaCie, iOmega, Seagate, Maxtor and G-drive).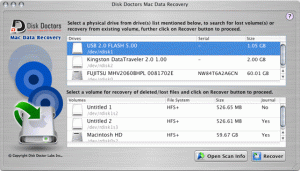 Disk Doctors Mac Data Recovery Software is the best solution to recover lost data when
A volume has been formatted/reformatted
Volume is inaccessible after re-partitioning or any sort of corruption causing inaccessibility to the volume
Volume is not getting mounted
Files and folders are accidentally deleted
Apple partition map is corrupted
Apple catalog file is corrupted
Drive has been initialized
Disk verify and repair fails
Any sort of corruption causing inability to boot your operating system
This Mac recovery software uses significant non-destructive read only data recovery mechanism to recover lost data, unlike other software that claims to repair your drive after data loss incident. Any attempts to repair a drive experiencing data loss with software may result in permanent data loss.
Coupon code: HDDT-TGOX 15% discount off
Stellar Phoenix Macintosh Data Recovery
A Macintosh data recovery software that runs on Windows based operating system. A useful software in case Macintosh Data recovery is required from a crashed or unbootable Macintosh system and there isn't an additional Macintosh system to perform recovery. Install this Macintosh file recovery software on any Windows machine and attach the inaccessible Macintosh disk for recovering data from it. This software is a Windows version of Stellar Phoenix Macintosh Data Recovery for Macintosh and provides all the data recovery features that are available in Macintosh file recovery.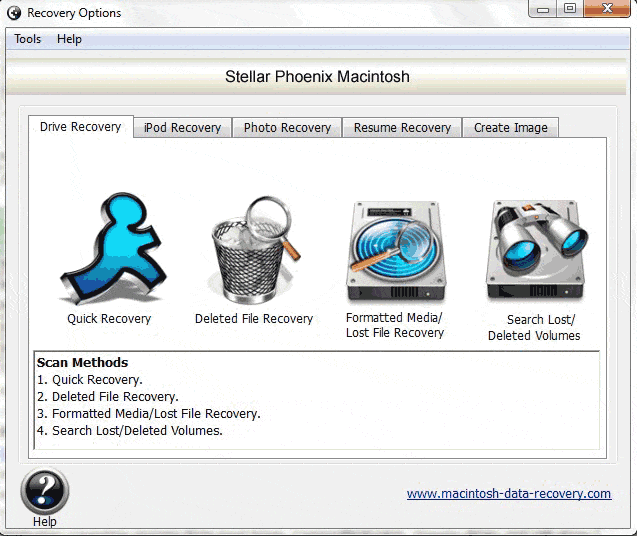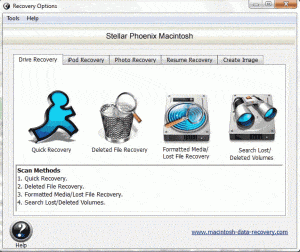 Macintosh Data Recovery Key Features :
Recovers deleted and lost data like documents, music, videos, pictures, e-mail, PDFs and more.
Supports recovery from internal (SATA, EIDE, IDE) and external (USB, FireWire, eSATA) hard drives along with USB flash drives, Memory Cards and iPod
Supports recovery of Microsoft Office for Macintosh files and Entourage mails
Macintosh Style find option to search a particular file
Supports PowerPC and Intel-based Macs
Rich Audio and Video file preview available (using Apple QuickTime's class)
Supports Unicode format
Recovers file with name, creation date, time and sector number
Safe and read-only Mac recovery software
Checks destination (not scanned drive) and free space during create image, save scan and saving of files
Enhanced support for KDC and CRW file format
Exact file size of Apple Mail, HTML, FileMaker, Quick Book, M4V, 3GP and Quark Series, ARW, DNG and ERF file formats.
Coupon code: HDDT-Y6K3 10% discount off
AppleXsoft File Recovery for Mac
Mac File Recovery Software is the safest, most powerful data recovery software tool which recovers Mac computer's data from corrupted, deleted, formatted partitions and from crashed drives where Macintosh based file system are installed. This Mac Data Recovery Software may recover data from HFS, HFS+ partitions.
File Recovery for Mac can scan and find lost partitions, boot sectors and other file system components. It is professional level file recovery software used by data recovery specialists, forensic recovery teams and IT groups worldwide.
The built-in Data Recovery Wizard allows even novice users to successfully recover lost data.
Mac OS X 10.6, Snow Leopard compatible.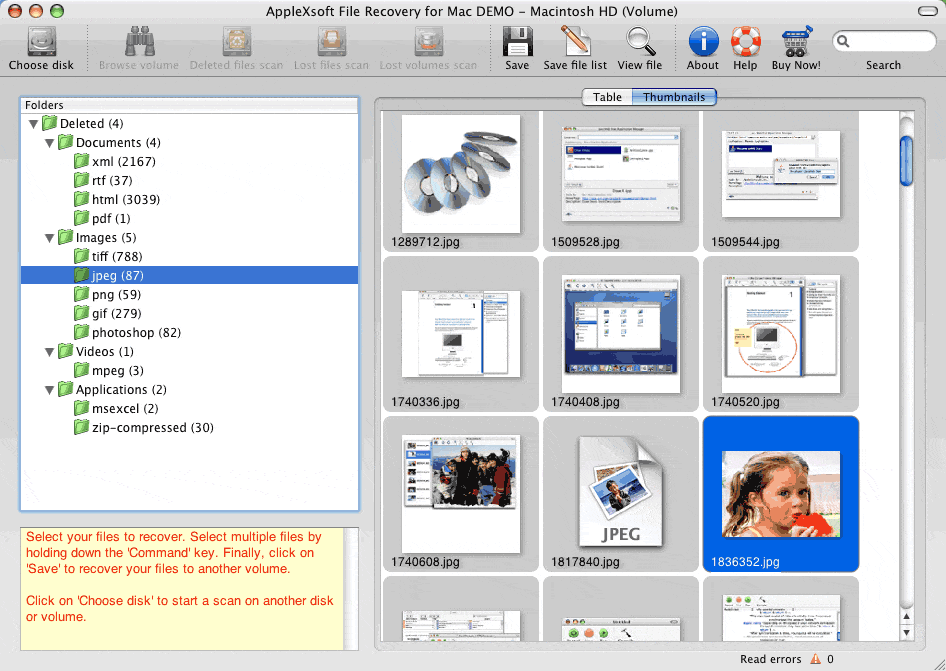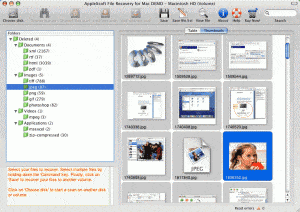 Award-winning software, works when other utilities have failed.
Safe and non destructive Mac file recovery software, no write operation performed
Supports Mac data recovery from iPod, FireWire and USB 2.0 Disk Drives.
Supports forensic feature, for forensic investigations or security investigations.
Supports RAID arrays!
Scan and find lost partitions, boot sectors and other file system components.
Direct Mac data recovery of Photos, Music, and Video files
Provides Mac Data Recovery from missing or lost folders.
Works if the drive fails to mount or only partially operates.
Recover your whole drive or just the files you need.
Clone a drive that is about to physically fail and do the recovery from the clone.
The sort function will sort the files and folders by either name or size.
The Search function will allow you to search the list of found files and folders by name or file extension.
Leaves the original drive untouched to preserve data.
Easy to use. Recovers your files with only a few clicks.
Coupon code: HDD-OU6C 10% discount off