Many computer users may encounter this problem, when you access a partition Windows prompts to format this partition. Sometimes, you want to format a partition completely to reorganize, but forget to copy some important files. Format recovery is common requirement for many computer users. We have introduced some format recovery software before. Today, I want to give step by step introductions how to do format recovery, but before this, I want to tell more about format and recovery, and then you'll understand this article better.
What is format?
Format is the process of repairing a storage medium, usually a disk, for reading and writing. When you format a disk, the operating system erases all bookkeeping information on the disk, tests the disk to make sure all sectors are reliable, marks bad sectors (that is, those that are scratched), and creates internal address tables that it later uses to locate information. You must format a disk before you use it. (Get more format tools)
Why files can be recovered after partition formatted
Formatting a partition only erases the address table, not the data itself. Do not be panic if you accidentally format a partition containing useful data. A computer specialist should be able to recover most, if not all, of the information on the partition. You can also try using format recovery software to recover data from reformatted disk. (If you do not understand address table, data itself, please read more articles about HDD Basic)
Format recovery test
We have introduced some format recovery software in another article. Today, let's test one of the most popular format recovery software.
1. Erase files of a partition completely. As we know files can be recovered even you deleted them or formatted the partition, to avoid confusing by old files, so I decided to erase the test partition. (Get more data erase software)
2. Prepare some test files and folders on other place, after that copy them to the test partition.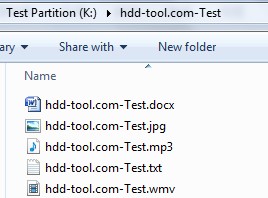 3. Format this test partition in Disk Management.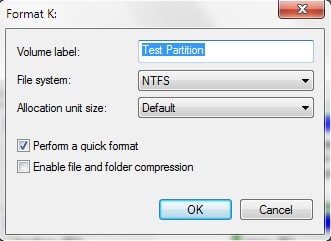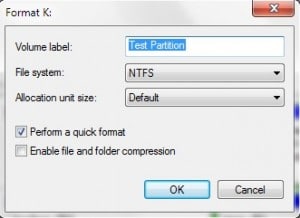 Note: The default format option in Windows 7 disk management is Quick Format, if you uncheck this option, Windows 7 will run Full Format. Different from Windows XP, Windows 7 full format will erase files and these files cannot be recovered. So be caution to use Windows 7 Full Format. (See more difference between full format and quick format).
4. Run Recover My Files and choose "Recover a Drive"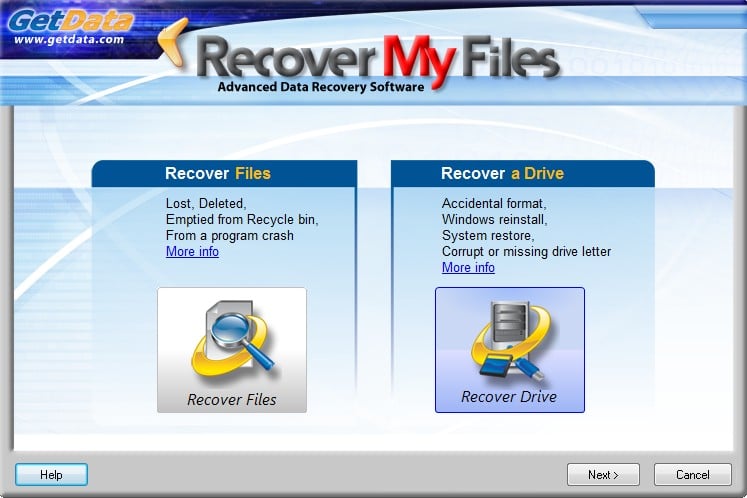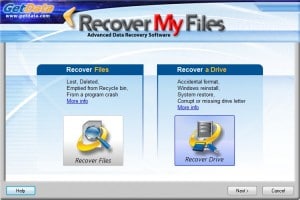 5. Choose the default recovery option.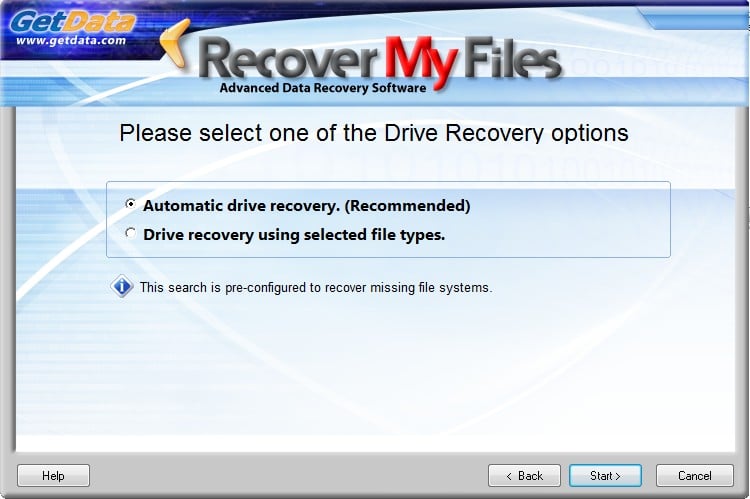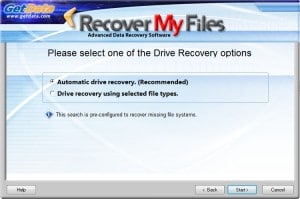 6. After searching, all files were recovered my Recover My Files.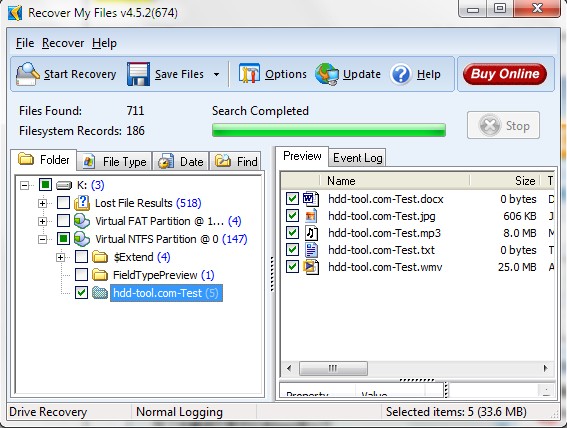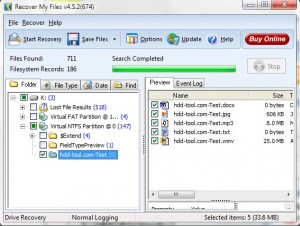 7. You may choose "Save Files" to save to local disk partition, or "Save to CD/DVD"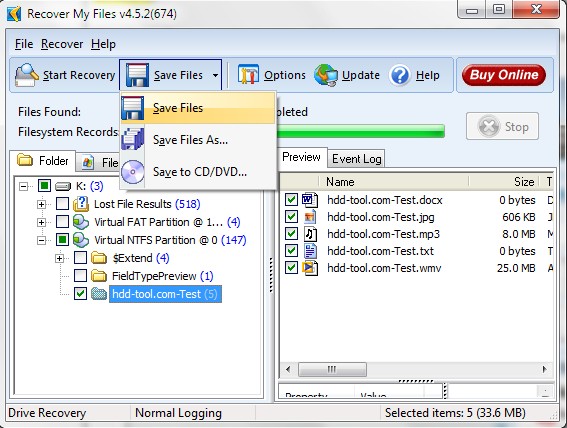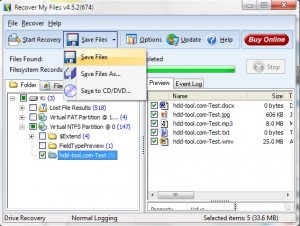 In fact, there are many format data recovery software.
Other partition format recovery software
Disk Doctors 15%discount off     coupon code:HDDT-TGOX       


Handy Recovery 10%discount off    coupon code:HDDT-MDPL      

AnyFound Data Recovery 20%discount off    coupon code:HDDT-K393    

Power Data Recovery 5%discount off       coupon code:HDDT-UXUU   

Recover My Files                   10%discount off     coupon code:HDDT-TH7I