Many users want to recover deleted files after deleting some important files mistakenly. If you encountered the same problem, you'll be anxious and want to undelete files immediately. In fact, it is easy to undelete files. In this article I'll introduce the method how to recover deleted files yourself or by undelete freeware.
Important Notice about recovering deleted files
Firstly, please don't worry, as it is easy to recover deleted files. If you undelete files in haste, the problem may be worse.
Don't write new files to the partition that you deleted files, no matter it is hard disk partition, USB flash drive or digital camera.
If the deleted files are in the system partition, don't reboot computer or install new applications after you deleted files.
Why deleted files can be recovered?
Windows marks files for deletion and removes them from the file system database when you delete them. This doesn't mean they are immediately gone. In fact, all that initially happens when you delete a file is Windows makes note that the space occupied by the file is listed as available space for storing new information. Until something new is written to the part of the drive where that old file was stored, your file is still there. Depending on how many sectors that file occupies, pieces of the file could exist on your drive for a very long time. If you very recently deleted the file, there's an excellent chance you will recover it, especially if you haven't downloaded a bunch of new files or created several gigabytes of data.
How to recover deleted files manually?
For advanced users who know file system, you can calculate the sectors, for example, MBR > DBR > FAT > FDT > Data zone. After changing the deletion mark in FDT, you can undelete files. As this is too hard to most of the people, I do not explain how to calculate here, instead, I use a tool to explain how undeleting works.
1. In my Partition E, I created a test file HDD-TOOL.txt in folder Test. After running WinHex, you may find the file record in FDT (file directory table). (WinHex is a tool used to edit sectors)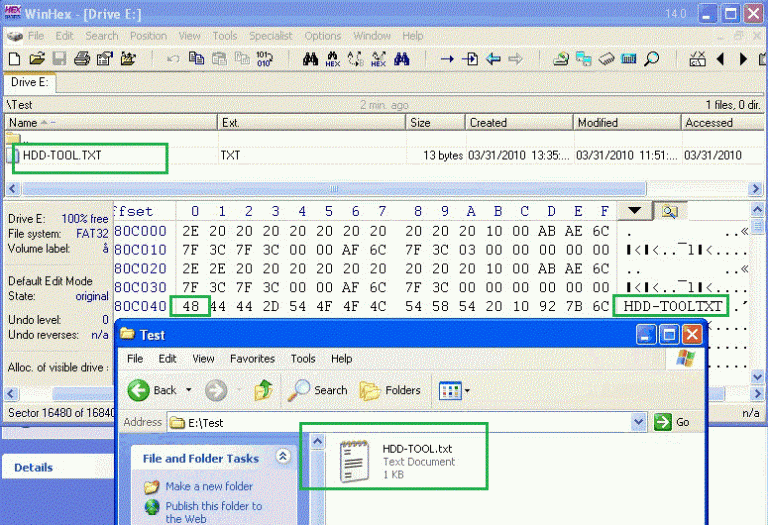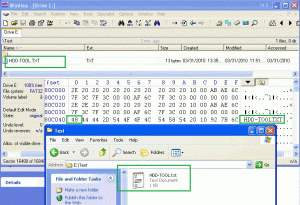 2. Delete the test file by pressing 'Delete & Shift'. After running WinHex, you'll find the file no longer exists and the file name was changed to be 'E5', which is the deletion mark.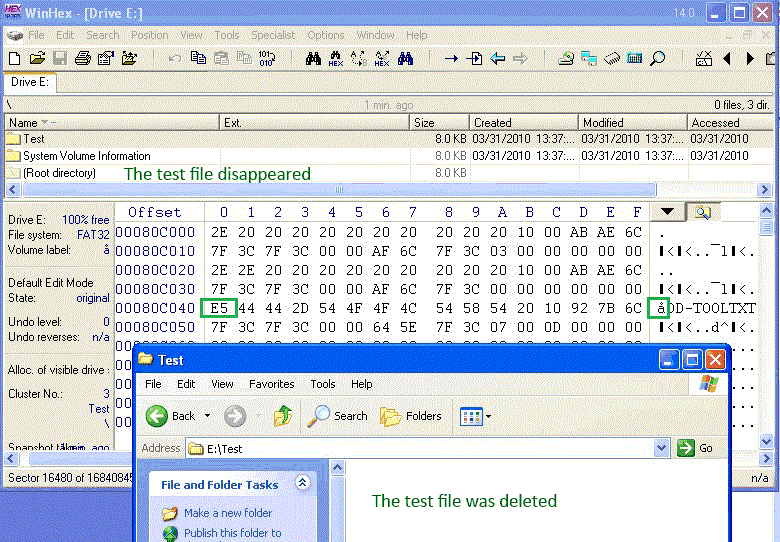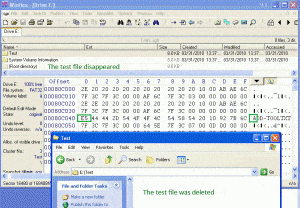 3. Windows thinks the file was deleted, but in fact this file still exists. To recover the deleted files, you just need to change this mark 'E5' to others. But the file name would be changed if you write a wrong value.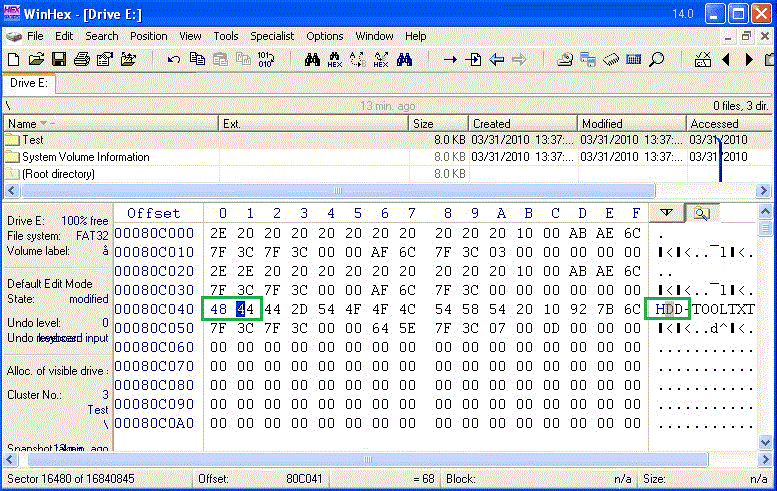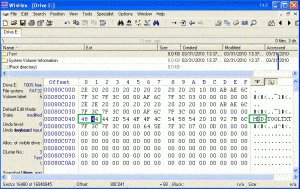 4. After you edit the sector, please remember to save, this tool will ask whether to process.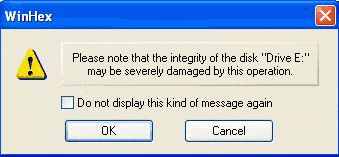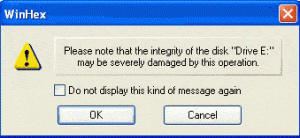 5. After change file name back, you'll find the deleted file appeared again.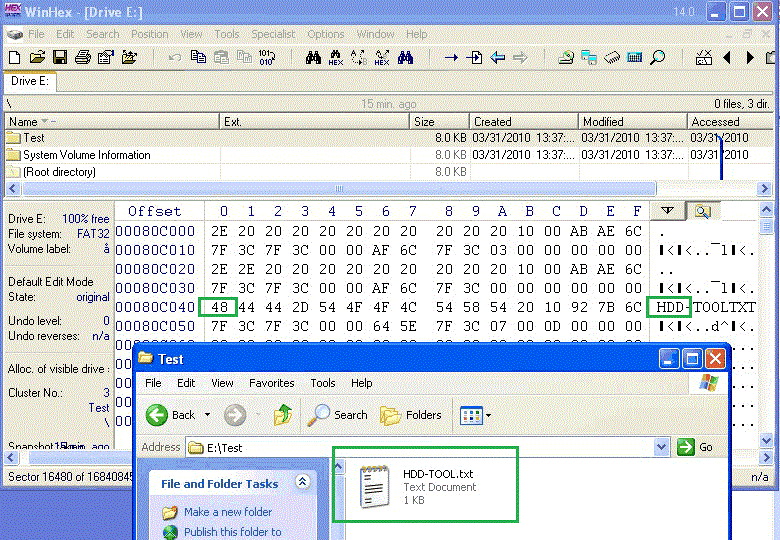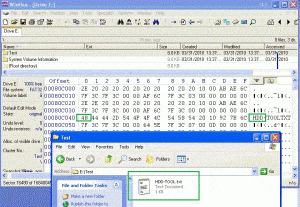 In conclusion, to recover deleted files, you just need to change the mark E5 back to the original or any others.
If you deleted many files, it is time-consuming if you undelete files by the method above, so a good and free deleted file recovery software is helpful.
How to recover deleted files by undelete freeware?
There are many free deleted file recovery software in the market and it is easy to operate. The way to undelete files among all deleted file recovery are the same, just choose the partition that you deleted files from and let it scanning, after a while, the deleted file recovery software will list the deleted files, so I don't give any tutorial here, you may see the top 5 free data recovery software.