If you want to clone your hard drive to transfer files or replace the old disk, you may use the free hard disk cloning software. After clone, the disks are absolutely the same, even for each sector.
Brief introduce of the free disk cloning software
EASEUS Disk Copy is a potent freeware providing sector-by-sector disk and partition clone regardless of your operating system, file systems and partition scheme by creating a bootable CD. The sector-by-sector method assures you a copy 100% identical to the original. Disk Copy can be used for copy, cloning, or upgrading your original small hard drive to a new larger drive. Simply speaking, it can copy anything from the old hard drive including the deleted, lost files and inaccessible data. So, the freeware is a perfect tool for Data Recovery Wizard to recover files from a backup disk.
Free hard disk clone software features
Major Features:
Copy all of your hard drive: Creating a bootable CD/DVD, it allows you to copy entire disk in case of unknown/proprietary file systems.
Partition copy: Enables you to copy one partition to another partition you want.
Disk copy: Enables you to clone one disk to another sector by sector.
Sector by sector copy: Makes physical 1:1 copies (clones) of hard disks and partitions. This ensures 100% identity to the original.
Safe, simple and fast: It is a very fast and easy way to copy all or part of a hard drive to another hard drive with Disk Copy.
More Features:
Supports inaccessible disk copy
Supports booting from CD/DVD
Friendly graphical user interface
Relay disk space for insufficient destination
Support hard disks up to 1 TB
When to use Disk Copy?
Upgrading hard disks
Disk Copy is especially useful if you want to replace the older smaller hard disk by a newer larger hard disk without having to install the Operating System and applications once again. The media used as destination should be of the same size as the source media or larger to ensure that all data will be copied.
Data rescue
In case of hard disks with defective areas it is especially important to back up data to an intact medium before starting any recovery attempts because the recovery procedure may cause further defects resulting from the inherent exposure of this procedure, while the physical copying of Disk Copy causes much less exposure than any other usage due to its linear operation. After backup, you can perform a recovery on the destination medium without having to fear any further damages.
Free hard disk clone software screenshots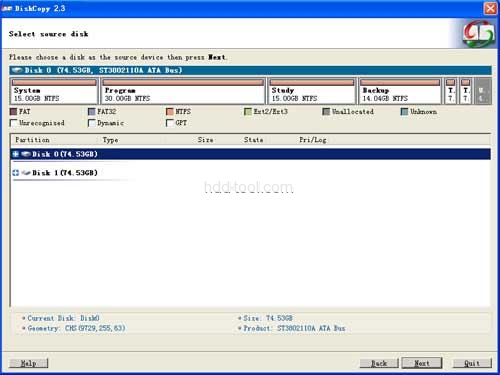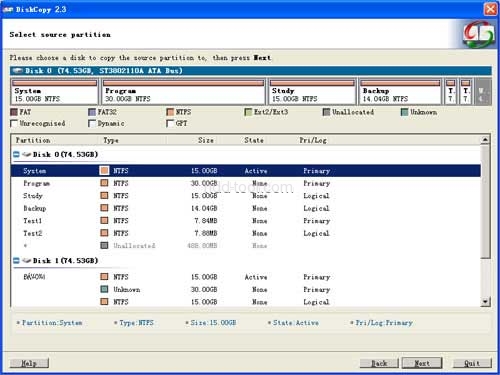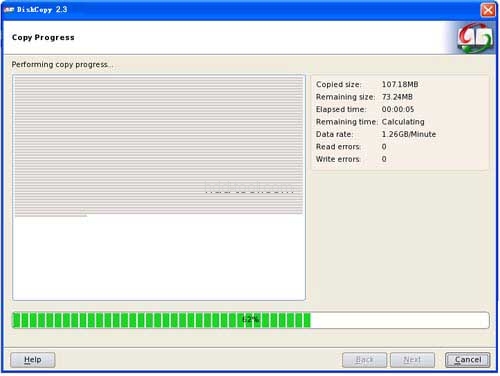 Free disk clone software download
Get what you need about hdd tool, pc utilities