Worried about hard drive failures? Get HDDLife – a real-time hard drive monitoring utility with alerts, malfunction protection and data loss prevention functions. This hard drive inspector is an advanced proactive hard drive failure detection system which controls all of your hard drive risks. HDDLife uses S.M.A.R.T. technology, and works both for single PCs and large computer networks.
Features:
Custom sensor polling intervals
AnywhereView technology
Displaying the temperature of your hard drives
Constantly monitoring the state of your hard drives in the background mode
Skinnable drive icons
JustNow! technology
Sends alerts through email or network
What info can we get about our hard drives using HDDlife Pro?
First of all, in the upper area of the main window you can see the model and size of your hard drive. Below it, you can check the current drive temperature and total work time. The drive temperature is not displayed in real time, but using the sensor polling interval that you can set in the Options area (the default one is 5 minutes).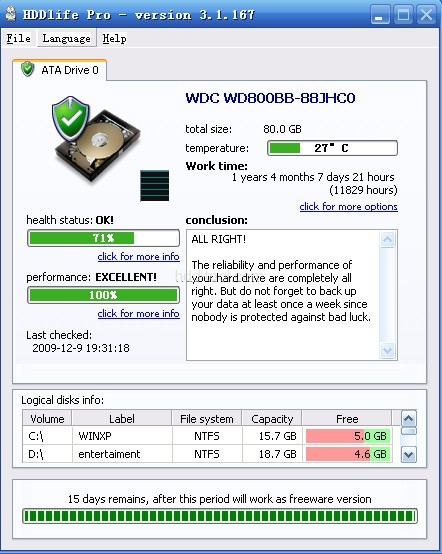 In the main window you can also find a conclusion about the state of your disc and in the last cell there is a chart showing information about the use of the disk – the green color represents free space, while the red color stands for the occupied space.
Check more information of the health (view S.M.A.R.T attributes)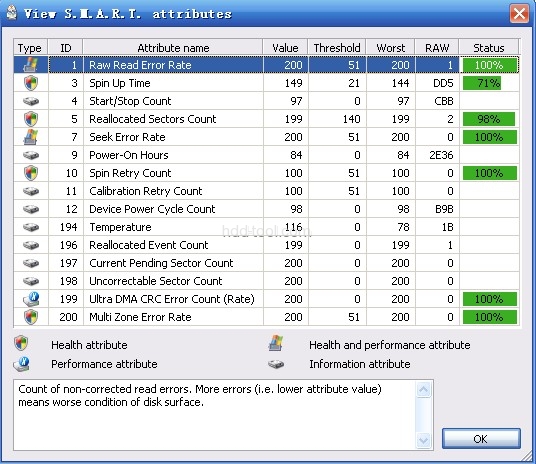 The Options of the program are rich and can help you control its behavior in detail.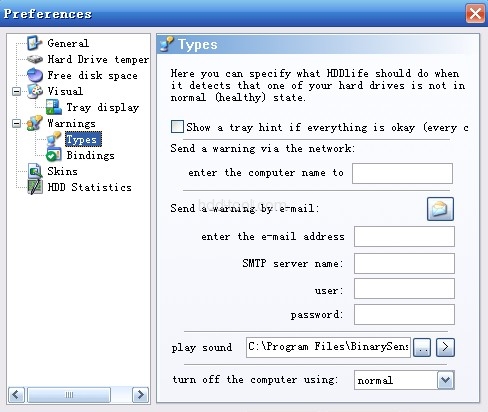 You can make HDDlife start with Windows, change the drive polling interval (there are three items to be checked – health, temperature and occupied space).
Warnings can be sent via the network or by email. This program can also play a sound or turn off your computer when one of your drives has "health problems".
One last feature that I will tell you about is the ability to use skins for the drive icons displayed using the AnywhereView technology (you can check the free space on a drive from any application).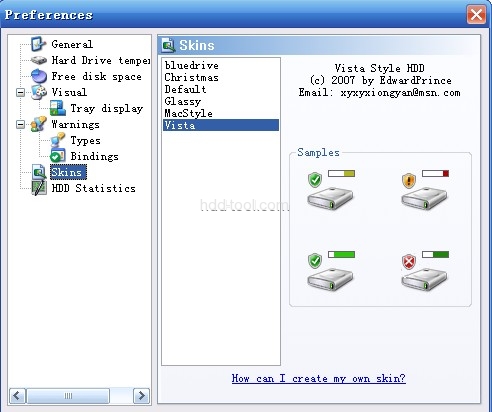 To find out more, you can check the excellent Help file that comes with the program. If you care about your data, no matter how often you backup it, HDDlife is a program that can save you a lot of time and valuable information. Don't say "it can't happen to me", just get this and let it take care of your drives…after all, it's better to be safe than sorry
Get what you need about hdd tool, pc utilities