If you have ever custom-built a computer, you probably know that the fastest consumer-grade hard drive on the market has always been the Raptor from Western Digital. It's the most popular desktop hard drive that spins at 10,000rpm (as opposed to the 7,200rpm that mainstream hard drives spin). The only drawback of this drive is its limited capacity. However, that changed Tuesday when the company released its fifth generation of the drive, the WD VelociRaptor.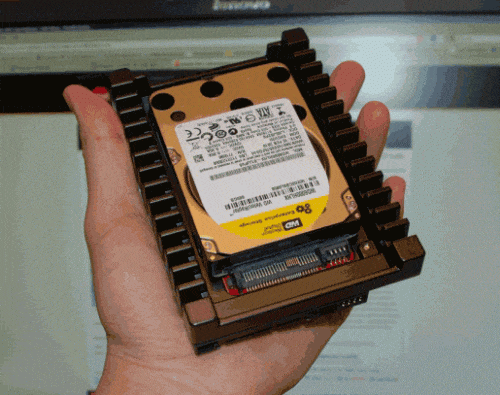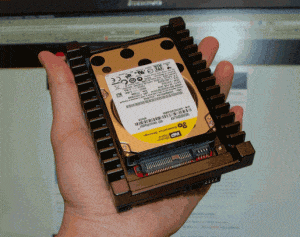 The new drive comes in two capacities, 450GB and 600GB, which is double the storage amount offered by the previous generation. Western Digital claims that the new drive also offers a 15 percent performance increase. Like the previous version, the new VelociRaptor also comes in the standard SATA interface, however, it now supports the latest SATA 6GBps, as apposed to the SATA 3GBps of the previous model. The spinning speed remains at 10,000rpm and it has 32MB of cache memory.
Despite the high performance and increase in storage space, the new VelociRaptor comes in the 2.5-inch enterprise chassis, which means it can fit in most servers and rack mounts. The drive is available in the IcePack enclosure, a 3.5-inch mounting frame with a built-in heat sink, making it suitable for most desktop computers.
WD says that the drive is designed for 24-7 operation, with 1.4 million hours of mean time between failure, which is the highest available reliability rating on a high-capacity SATA drive.
The drive also features Rotary Acceleration Feed Forward and NoTouch ramp-load technologies. The former optimizes operation and performance when the drives are used in vibration-prone, multidrive chassis, and the latter ensures that the recording head never touches the disk media to significantly increase the drive's general life expectancy, and it offers protection during transit.
The drive is also environmentally friendly, being ROHS compliant, and was constructed with a halogen-free design.
The new WD VelociRaptor comes with a five-year warranty and is available now. It costs $299 and $329 for the 450GB (model WD4500HLHX) and the 600GB (model WD6000HLHX), respectively. These prices are for the 3.5-inch version with the IcePack enclosure.