Do you surfing on the internet daily? If you do, you may be tired of repeating username and password again and again. If there is a website password manager that can save the password and automatically fill the form for you, it will be great.
If you chat with others with ICQ, MSN, Yahoo messenger, you have to input the username and password before login. Yes, you may save the password and set the application as auto start, but too many auto start applications will cause computer booting extremely slow. If there is a password manager could help you login automatically, it is much better.
Do you need a password manager that could help you auto login Gmail?
Now you can manage your password with this password assistant.
Website manager and application password manager
Alasend (manage passwords Formfiller) is a secure password manager and a universal automatic login auto fill forms tool, The best Formfiller. Easy SSO(Single sign-on)software
Use Alasend (manage passwords Formfiller) one single software to complete all the login tasks (SSO) including: auto fill username auto input password auto login applications web sites and network games. Freeing you from repeatedly entering information. Using Alasend (manage passwords Formfiller) is safer and more convenient than manual operation.
It can also automatically memorize the account you entered in the site to save the variety of login information, Never have the trouble of forgetting password.
You may worry about the login information security, just take it easy. Alasend passwords manager Formfiller is the reliable steward of the password, it has taken various measures such as Secondary password management, data binding and RSA encryption to protect your password security. Let Alasend manage your passwords, auto fill forms and automatic Login Applications/Websites/Games with one click! Efficient!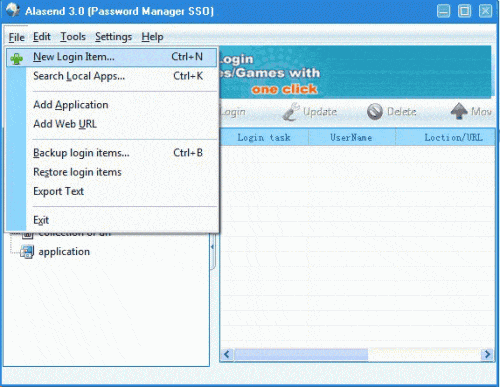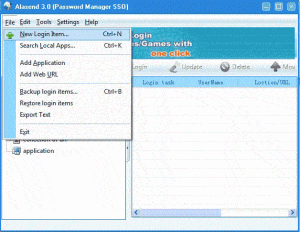 Login task. ALASEND saves passwords of websites and applications. Once the password is saved,you can login the websites and applications.by clicking the tasks you have saved.
Collections of url. It is similar to the IE Favourites, instead of entering the URL again and again,it will help you to save the websites, URL and remarks.
Applications. It is similar to Windows desktop shortcut. It can save the routines of the applications for quick start.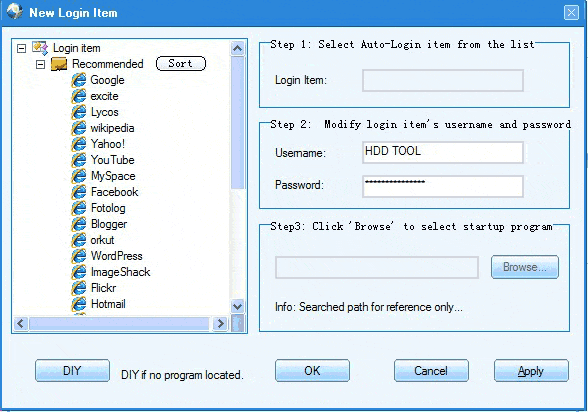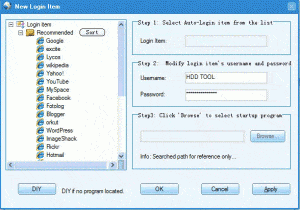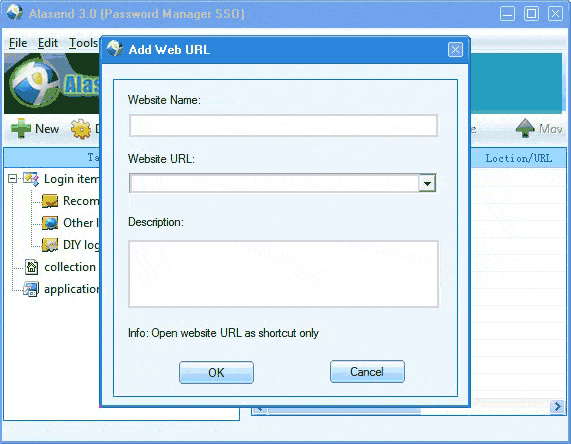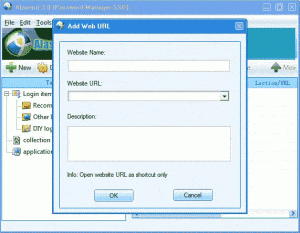 Download Alasend password manager.
For more details, please refer to Alasend password manager website.