How to resize RAID 5 volume safely and easily?
This article introduces how to resize RAID 5 partition on Windows Server 2016/2012/2008/2003 (R2) with server partition software without data loss, fast and easily.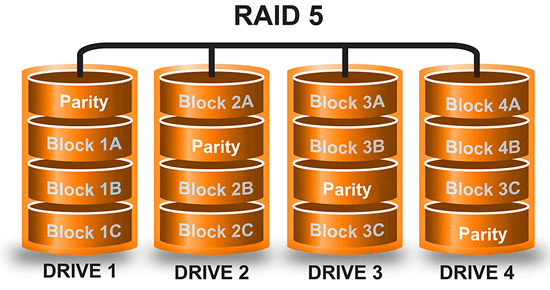 Why Resize RAID 5 volume?
Considering both price and reliability, RAID 5 is one of the most popular RAID level and is more preferred by Windows Server users. No matter you use RAID 5 for Operating System or as storage, you may encounter the problem of low disk space, especially for system C: drive. In that case, the fastest and easiest way to solve this problem is resizing RAID 5 partition.
If there is other volume in the same RAID 5 array, simply shrink it to get free space and add into C drive. However, it is not an easy task for many people, because most of the RAID 5 are used on server. Because of data importance, nobody could resize RAID 5 volume offhand.
Search by Google and you may find some similar case such as:

I have a SBS2003 standard server. My system partition C: drive is run out of place on the created RAID 5? Do I need to recreate a RAID 5?
I have a Dell Poweredge 4300 that I setup using a RAID 5 config. The C: drive has little space left (<750Mb) and I would like to find something that can successfully expand partition raid 5 without losing data as this is a production server.
I have a Windows 2003 server with a single raid 5. System partition C is almost full, is there any way to resize partition on raid 5 without reformatting or loss data?
The answer is definitely yes, however, as the concern, pay attention to data safety.
Select reliable tool to resize RAID partition
To resize physical or RAID virtual disk, the partition software will modify all parameters of related disks, partitions and files in File System. A slight error of the software, low RAM, high CPU usage, other hardware issue such as power failure occur during resizing could cause system boot failure, partition damage and data loss. So it very important to select a reliable and safe partitioning software. Some people say "it doesn't matter, I have backup". Really? It may cost several hours to a whole day to restore, verify data and back everything to normal if any damage caused. Keep server offline for such a long time?
Fortunately, there is a tool that can ensure 100% data safety. NIUBI Partition Editor is integrated unique Roll-Back Protection technology, which can automatically roll back the server to the status before resizing in ONE second if any software error or hardware issue occur during resizing. Operating System and all data always keep intact.
Furthermore, because of its special file-moving algorithm helps resize partition at least 30% faster than ANY other tools, which is strictly tested. It is also important to reduce operation time on a server.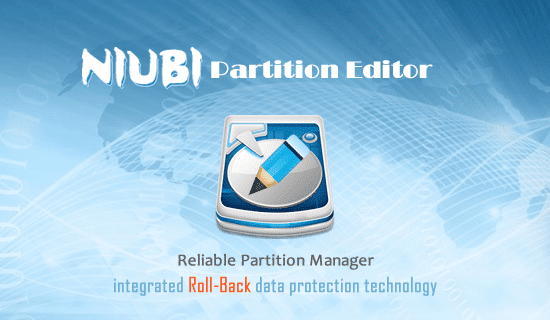 Tips of resizing RAID 5 volume
Before resizing, you should know several points:
Don't break RAID array or do any other operations in the raid controller, just operate like resizing physical disk partition.
If you need to add new disk before resizing RAID 5 partition, make sure the RAID controller has the ability to rebuild RAID without data loss.
No partition software can resize partition beyond 2 physical or virtual disk, so make sure the partitions to shrink and extend are in the same disk.
Steps to resize RAID 5 partition on a Server
No matter you use Windows Server 2016, 2012, 2008, 2003 or Small Business Server, the steps are the same.
Download
NIUBI Partition Editor and follow the steps in the video.
Besides data protection and fast resizing ability, this server partition manager has advantages:
Hot Resize to extend NTFS partition in Windows without rebooting.
All operations before clicking Apply work in virtual mode, you can cancel and redo any step.
Easy to use with simply GUI, anyone without experience can operate without help.
90 day money back guarantee and 24*7 live chat support
If you manage many servers, Enterprise Edition can be installed to unlimited Servers and PCs in a company regardless of locations to save time and cost.