Solve C Drive Out of Space Problem with Ease
The most common issue in a Windows computer is about disk space usage. On both Windows PCs and servers, the system C: drive is very likely running out of space, and you'll receive 'Low Disk Space' alert in some platform such as Windows XP/Server 2003 and Windows 7/Server 2008. It is headache for most of the computer users, because there is no official solution from Microsoft. Furthermore, you'll see the same issue in near future even if you did something. In this article I'll introduce how to fix C drive running out of space issue with ease.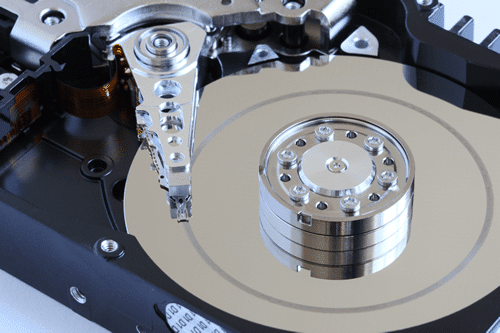 The points you should know before starting
To better understand about drive out of space issue, there are several points you should know. However, if you want to find out the solution directly, just jump to it.
About Low Disk Space
In Windows XP to Server 2008, you'll receive 'Low Disk Space' alert on bottom left corner if C drive running out of space.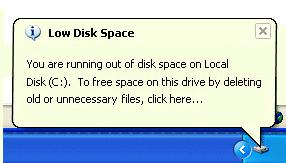 In Windows 7 and later editions, C drive will be shown as Red instead of the default blue bar in Windows Explorer:

When you see either Low disk space warning or the red partition, you'd better solve the drive out of space problem as fast as possible. It is emergent and this is the reason why Microsoft create these warnings.
What cause C drive out of space
Windows updates
Windows Update always download large amount of updates continuously. Of course C drive is running out of space even if you did nothing else.
Third party applications
Most of the 3rd-party applications install to C drive by default, meanwhile, most of people simply click yes to finish installing without changing the installation path.
Application data
Some applications output files to C drive with by default. The applications for project, picture, video output very large files. Of course the free space in C drive will be eaten up very quickly.
Other files include:
Windows installation caches, reports, logs and temporary files.
Windows backup and restore points.
Browser caches and temporary files.
Caches and waste of videos and music.
Invalid or lost registries and DLLs.
Large amount of files on desktop or in Recycle Bin.
Change the way using disk space
Expand C drive as large as possible.
Create separate partition for applications and files, do not put everything into C drive.
Change default installation and output path of the applications to other volumes.
Decrease the space usage rate for Recycle Bin, System backup and restore and Hibernation.
Run Windows Disk Cleanup to free up space regularly.
How to fix C drive running out of space?
When C drive is running out of space, there are two efficient way: increase C drive free space and free up to reclaim disk space.
With partitioning software, you can resize existing disk volumes and transfer free space from other volumes into C drive. It is the fastest way to fix C drive out of space issue.

With Windows built-in Disk Cleanup or other 3rd-party software, you can delete the unused files to reclaim disk space. Different with resizing partition, freeing up just delete the unused files and reuse the disk space. That is to say, C drive size keeps the same, free space is getting by deleting files. Disk Cleanup can be used as the daily or monthly maintenance utility, but to fix C drive out of space, the first choice is always resizing partitions.
Option 1 – increase C drive free space by resizing volumes
 Actually, it is very easy to resize volume and expand C drive, watch the video (full screen is recommended)
Pay attention to data safety
Data safety is most important to either a personal computer or a server. To ensure 100% data safety, NIUBI Partition Editor is recommended. It is the ONLY program that integrated Roll-Back Protection technology. It is able to roll back the computer to the status before resizing automatically and in a flash, even if power failure or other issue occurred during resizing. So the Operating System and data always keep intact.
Unique file-moving algorithm helps NIUBI Partition Editor resize partition 30% – 300% faster than any other tools, which is strictly tested. Download to Try
Option 2 – free up to reclaim disk space
There are many choices and guide to free up disk space in Windows, but I always recommend Windows built-in Disk Cleanup, because it is safe and fast, also able to delete many kinds of unused files.
For other platform, you may search by Google.
In Summary
No matter you are running Windows 10/8/7/Vista/XP or Windows Server 2016/2012/2008/2003, simply expand C drive when it is running out of space. Transfer as much as free space into C drive, and then you can fix the out of space issue permanently. Disk Cleanup is also useful to solve this problem, you can reclaim free space by deleting unused files. As a regular maintenance utility, it make the computer clean and fast.