Best partition software for Windows Server 2008
Searching partition software for Windows Server 2008? There are many choices in the market such as Partition Magic Server, NIUBI Partition Editor Server. With either of which you can resize, merge, extend partition without losing data, but about the best server partition software, I always recommend NIUBI Partition Editor Server.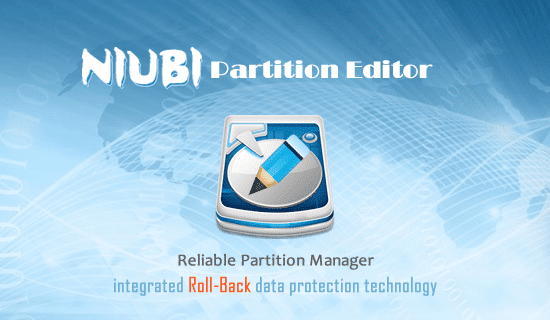 What does partition software do on Windows Server 2008?
Generally speaking, you need Windows Server 2008 partition software to optimize disk space usage. A typical example is that the system C drive running out of space, so you need to resize partition and extend C drive.
As the most popular server partitioning software, NIUBI Partition Editor provides basic partition management to create, delete, format partition, change drive letter, etc. Advanced management to resize/move existing partition without data loss, copy, hide, set active, convert, defrag, check partition and much more.
You can create bootable CD/DVD/USB disc to use without installing to the server or in case of system failure because of some reasons.
Which partition software is the best?
Better than other partition manager software, NIUBI Partition Editor integrated unique Roll-Back protection technology, which is able to roll back the server to the status before resizing in one second, if any software error or hardware issue such as power failure occur during resizing.
It is the only server partition software than can ensure 100% Operating System and all data safety. It is tremendous innovation in disk management industry.
Its unique file-moving algorithm helps resize partition at least 30% faster than any other tools, which is strictly tested.
If you many servers to manage, Enterprise edition can be installed on unlimited servers and PCs in a company regardless of locations to save time and cost.
Watch the video how it resize partition safely and easily.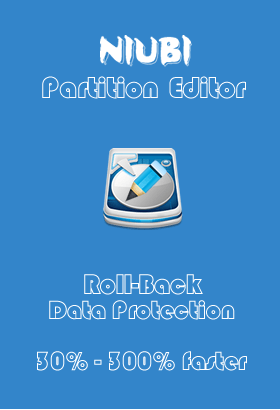 Other benefits of this server partitioning software
Extend NTFS partition without reboot to reduce server offline time.
Changes made on partitions can be previewed before executing to avoid incorrect operations.
Easy to use with simple GUI, anyone without experience can operate.
90-day Money Back Guarantee.
24*7 live chat support.
Free lifetime Technical support and after-sale service.