Why you need to backup system and data?
Many personal computer users have the experience of system crash or data loss, for example, hardware conflict, bad ram, hard disk drives overload, viruses attack, software conflict, etc. If your system is crashed and then you will realize that you really need backup software after suffering the great pain to sacrifice your precious weekends or dating time to reinstall your operating system
However, most people know they should backup their important files, and most plan to, but it seems that it is one of those things that often gets put off, until sometimes it's too late. One reason it gets put off is because of the time and difficulty involved in backup procedure. A good backup program should make this task as simple and painless as possible.
If you are reading this article it is likely you already know the importance of backing up your files and have come looking for some software that will help you do just that without having to spend a lot of time learning how to use it.  To appeal to the average user, a backup program should have a wizard or step by step guide that takes them through the process of backing up their files.  Then they should be able to set it and forget it, and have confidence that it will continue to work behind the scenes to protect their data.
Top 5 free backup software
1. GFI BACKUP
GFI BACKUP home edition is my first recommendation for the average user.  GFI Backup replaces the old Titan Backup.   It is fairly easy to use, backs up archives as zip files with or without encryption, has an easy to use scheduler, supports a variety of backup locations, will do incremental and differential backups, and has a restore function that will help you restore complete archives or individual files. GFI also has support for backing up files even if they are in use.   All in all if you have already been using Titan Backup in the past you will find GFI to have a similar user experience with some nice extra features.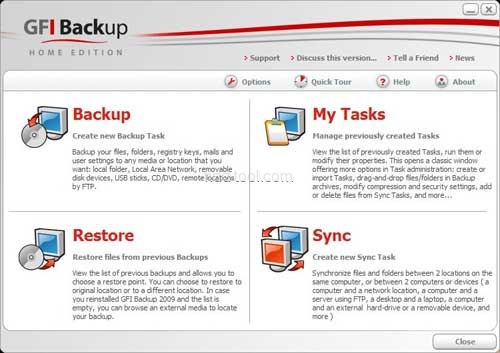 Pros: Has easy to use wizards. Supports numerous backup locations and media including LAN and FTP.
Cons: None
2. FBackup
FBackup is my second choice for the average user.  FBackup is a freeware backup solution from the creators of the popular commercial application Backup4All.  FBackup has a unique wizard which supports the free Backup4all plugins that will help you automatically backup data from a wide variety of different programs. For example if you use the Firefox or Opera browser, you could download and install the respective plugin, and once selected it will automatically backup all your user data such as bookmarks, history, and stored passwords.  (See this link for available plugins)  FBackup supports volume shadow copy so that it is able to backup files that are in use.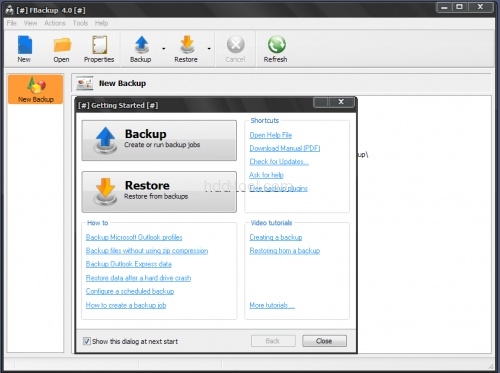 Pros: Easy to use wizard featuring plugins to make it easy to back up data from various other programs, like browsers, email clients or media players.
Cons: None
It's been around for quite a while, and although it's basic, it is totally reliable.  When I say basic I mean it, because there's not even a restore feature!  (Since it creates archives in zip format,  data can easily be recovered with about any archive utility) It's used by thousands of organizations and individual users, and has the advantage of a strong user community. There's a Unicode version that only works with Windows NT and later, and a second version that doesn't support Unicode, but works with all Windows versions.  It supports shadow copy so it can backup files that are in use at the time of backup.  Encryption of the archives is also supported.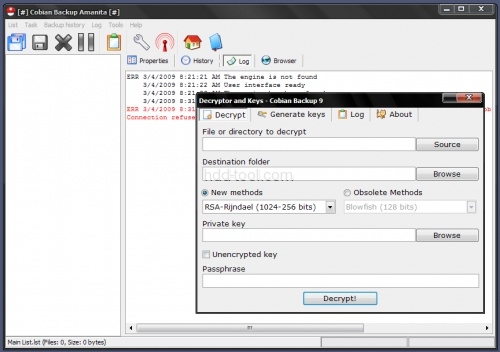 Pros: Popular program with a large support community. Very reliable. Cons: Not as easy to use "out of the box" which might discourage inexperienced users, no restore function.
4. FileHamster
You might like to check out this simple real-time backup solution that allows you to make incremental backups of your working files as you save them.  As such, it keeps a list of the revisions so you can restore a file to any one its states. It automatically time stamps and stores copies each time you save, and it allows you to annotate each copy so that your revisions are fully documented.  I suggest that you watch the video demonstrations to learn more about using it. It supports several plug-ins (not free, but very cheap) such as a diff tool and a zip tool.   Note: The freeware version of Filehamster is included in the trial version.  After 30 days the full features revert back to the free features.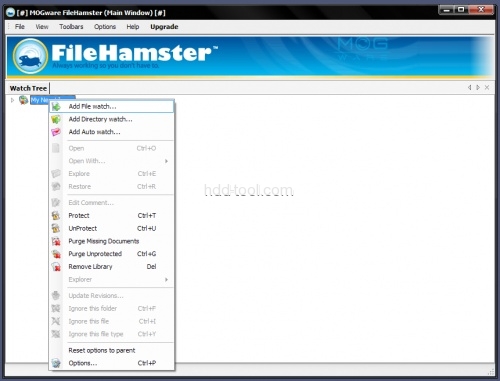 Pros: Works very well and easy to setup. Makes keeping working backups very simple.
Cons: Plugins require a small fee.
5. Toucan
If you are looking for a light weight portable backup solution this little app has your number.  It features both backup and sync style operations.  It supports incremental and differential backups, zip or 7-zip compression, AES 256 bit encryption using ccrypt, and a simple restore feature.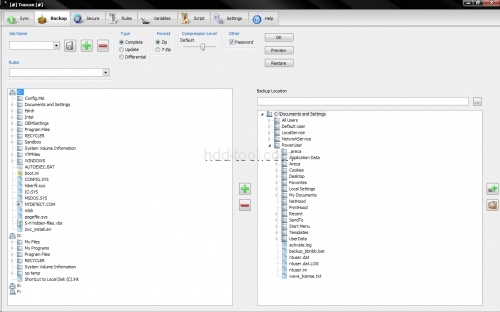 Pros: Light-weight portable backup and sync solution with the power of normal desktop application.
Cons: None
Get what you need about hdd tool, pc utilities