What is data recovery?
Data recovery is the process of salvaging data from damaged, failed, corrupted, or inaccessible secondary storage media when it cannot be accessed normally. Often the data are being salvaged from storage media such as hard disk drives, storage tapes, CDs, DVDs, RAID, and other electronics. Recovery may be required due to physical damage to the storage device or logical damage to the file system that prevents it from being mounted by the host operating system.
In fact, the files can be recovered even if they have been deleted, formatted or the partition lost. Windows won't spend so much time to clear all data information whenever you delete file or format a partition. It just clears part of the information of the files and uses the storage zone again. This is the reason why data can be recovered by data recovery software.
Pay attention to your data security
Many people don't know files can be recovered after deleted from Recycle Bin or partition formatted. Some people have this knowledge but don't care much. A serious scenario is that if your hard drive was stolen or lost and some people try to recover the individual files from your computer. How dangerous!
What you should do to protect your individual and sensitive files?
This work is not hard when you have good data security software, so this article will introduce you easy to use and cheap data security software – Data Security Wizard to encrypt or wipe files.
1. After launch this software, you need to set a login account, so other people cannot run this software to change the files.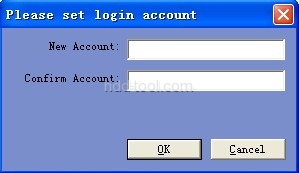 2. After login, you will enter file encrypting window, where you will see all files and files, select the files or folders to encrypt. After that the original files will be changed to .dsf extension.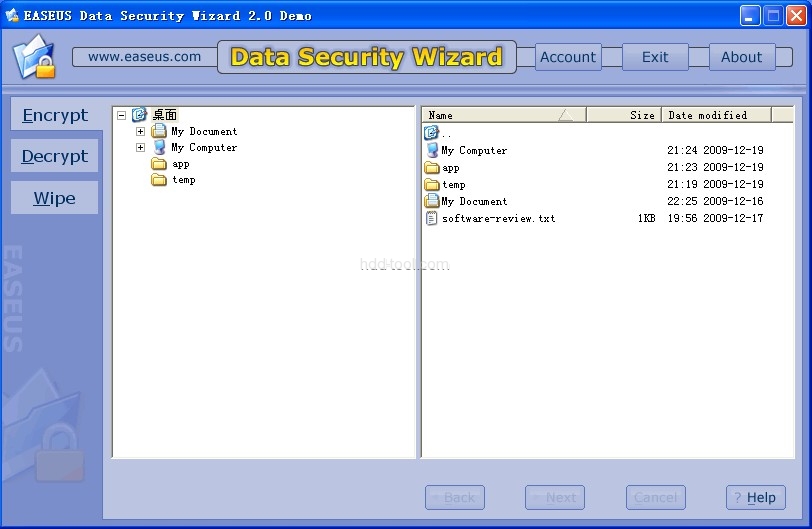 You may select normal or professional algorithm to encrypt files. Meanwhile you may use the login password or set a new password to encrypt the files.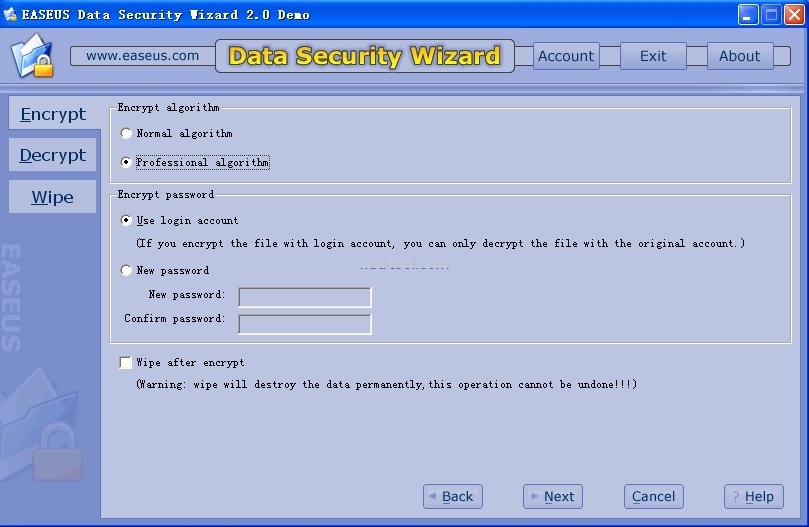 3. To decrypt the files, select the second window and choose the encrypted files, then you can do that.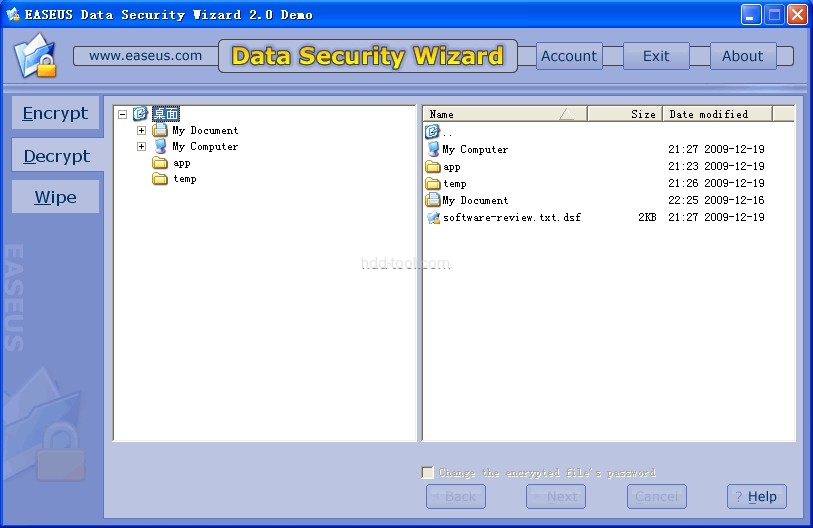 4. To wipe files information, you have two choices, wipe files or folders, and wipe disk or partitions.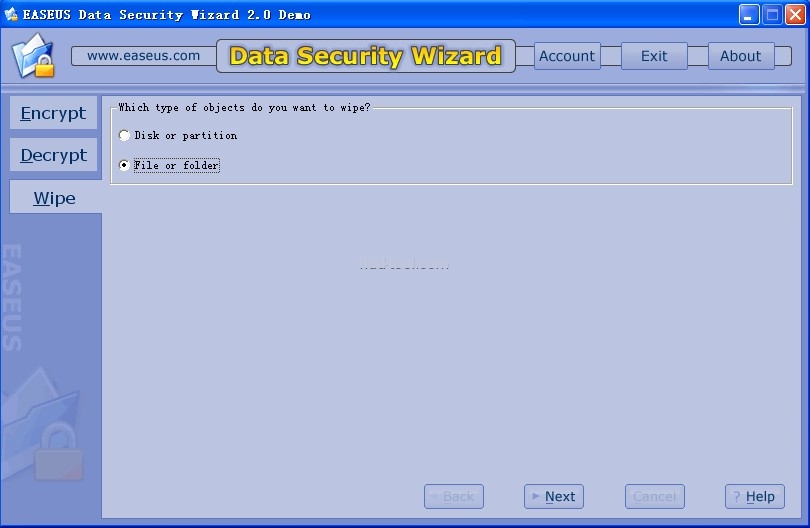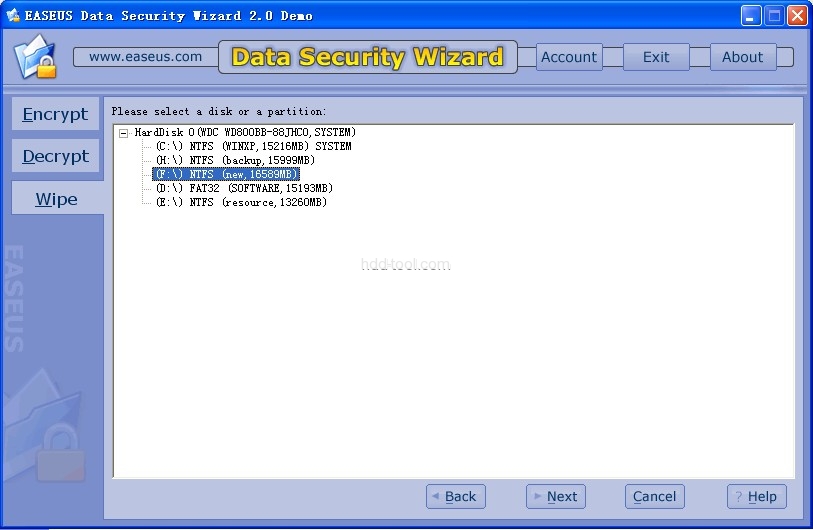 Note:
1. After files were wiped, you cannot recover them again, so please make sure you do not need them again.
2. This software is commercial and has 15 days trial.