Magic partition software portable
Partition software is helpful to most of the Windows computer users, with which you can create, delete, format, resize, merge, convert, copy, defrag partitions, etc. PowerQuest PartitionMagic is the first choice over ten years ago, it is so famous that many people still search or talk about it nowadays. In fact, PartitionMagic doesn't support Windows Vista and the later editions, in this article, I'll introduce the best alternative to PartitionMagic and how to create portable version of it.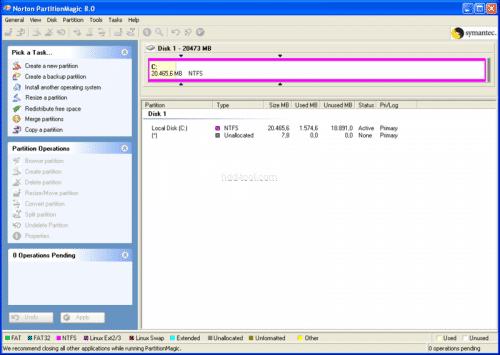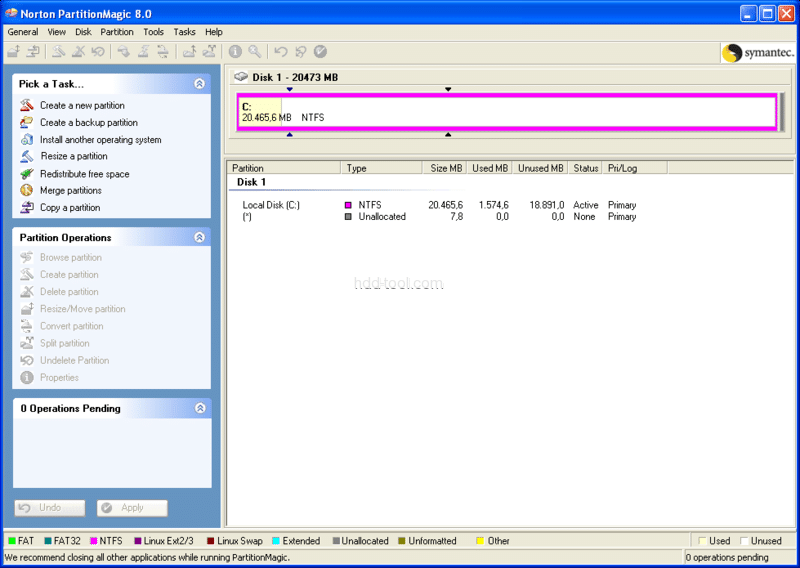 Overview:
Partition Magic portable?
PartitionMagic 8.0.5 is the last version released under Symantec on May 5, 2004. It supports Windows XP, but is not full compatible with XP sp2 or XP sp3. From Windows Vista, boot manager is changed and new file system is added, so PartitionMagic does NOT support Windows Vista and later editions.
However, many PartitionMagic fans still search by Google or ask the tech guys whether it is possible to build PartitionMagic portable version, that means create bootable CD/DVD or USB disc to use without Operating System. Don't do this! The Partition Magic portable version solved the problem that cannot install to Windows, but as I said, boot manager and some file system are not supported. If you resize volume or do some other operations, system and partitions are very likely to be damaged.
On December 8, 2009, Symantec website officially states, "Sorry, we no longer offer Norton Partition Magic." So it's time to find Partition Magic alternative.
PartitionMagic alternative for Windows PC and Server
Search the best partition software for Windows by Google and you'll find NIUBI Partition Editor, which has free version for Windows 10/8/7/Vista/XP (32 & 64 bit) home users. NIUBI Partition Editor is similar but much more powerful than Norton PartitionMagic, because of its data protection ability, fast resizing ability, easy to use and powerful functionalities, it is the most popular partition software for Windows PC and Server.
Repartition Disk Drives
It helps resize, move, merge and split partitioned volumes safely and easily, extend NTFS partition without reboot.
Partition Management
Set partition Active. Copy, Create, Format, Delete, Explorer partition. Change partition label and drive letter, etc.
System Optimization
Fix file system error. Scan bad sectors. Partition defragment. Initialize new disk, view disk/partition properties.
Disk/Partition Conversion
Convert Logical partition from/to Primary. Convert MBR disk to GPT. Convert NTFS partition to FAT32.
Data Security
Hide partition. Set disk read-only attribute. Wipe disk/partition/Unallocated space to erase sensitive data.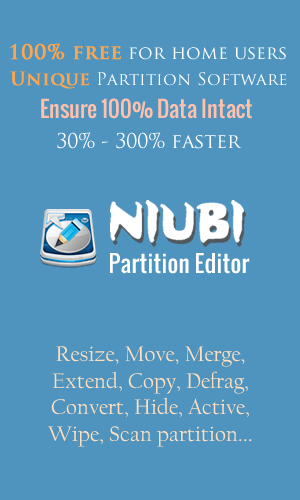 How to create Partition Editor portable
Step 1: Download and activate NIUBI Partition Editor, click Create bootable media on top left.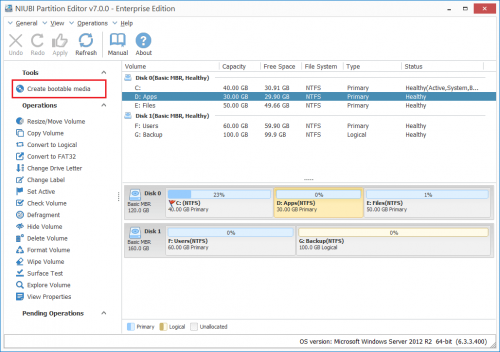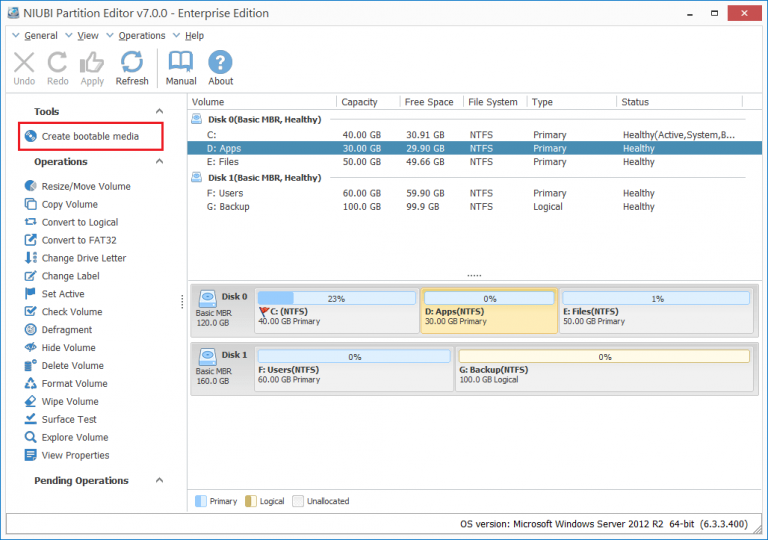 Step 2: Create Bootable Media Wizard will be launched, simply click Next to continue.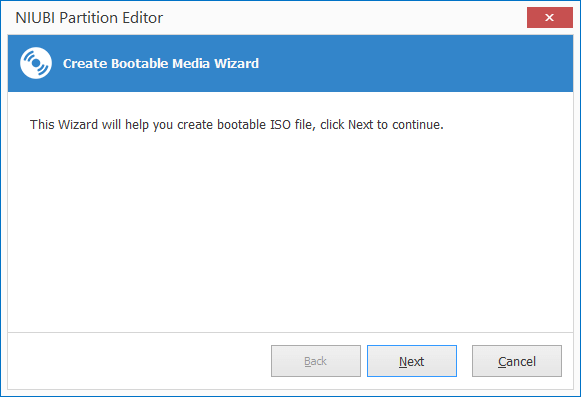 Step 3: Click Next to use default path to desktop, or click Browse to change output location.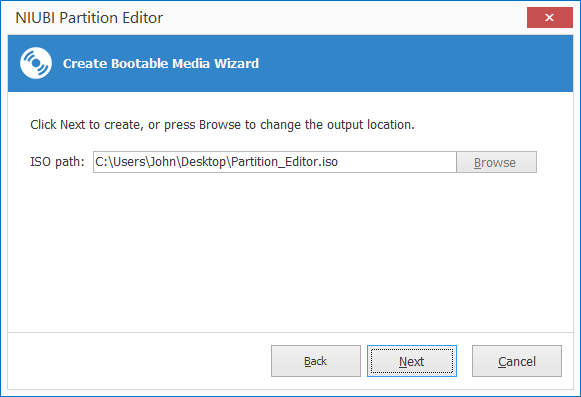 Wait for several minutes, NIUBI Partition Editor ISO file will be generated.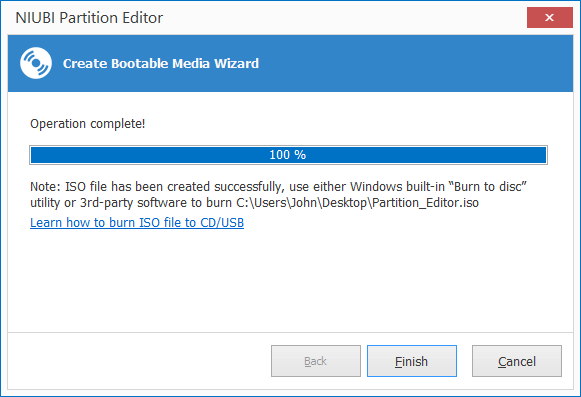 You may either use Windows built-in "Burn to disc" utility or 3rd-party software to build portable version of this partition magic software with ISO file. Learn how to burn NPE ISO to CD/DVD or USB disc.