Best free Windows partition software 2018
Most of the computer users need a partitioning software to help manage disk partitions, but few people know which partition software is the best, because there are many choices in the market. Some run from Windows but others run via bootable CD/DVD/USB disk. Some are absolute Windows application but others are Linux kernel. It is an interesting but difficult question that which partition software is the best in Windows platform, because everybody has the own choice. The GUI, functionalities, usability, data protection ability, technical support and other factors could influence the choice. In this article I'll introduce the best free partition software in 2018 for Windows 10/8/7/Vista/XP (32 & 64 bit) after comparing these main factors.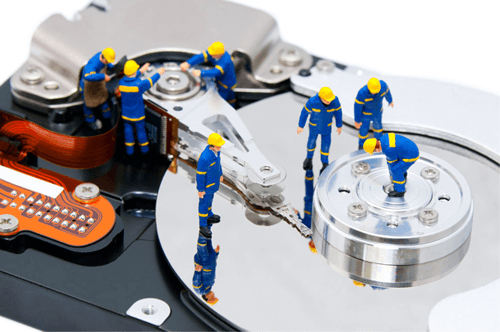 Why Windows partitioning software is needed?
You may install many kinds of applications in your computer such as Games, Communications, Projects, meanwhile, you can uninstall them if you do not like or no longer need them, but partitioning software is indispensable. Hard disk drive is an essential component of a computer, which contains your precious data such as family pictures, work materials. To better use the disk space, you need to create, delete, format, resize, convert, copy partitions. The typical example is that C drive running out of space, with partitioning software you can expand it with free space in other volumes. Otherwise, you have to waist hours to start from scratch, putting yourself in danger of losing data.
Which is the best free partition software in 2018?
For Windows 10/8/7/Vista/XP home users, there are free partitioning software. Among these tools, NIUBI Partition Editor Free Edition is recommended as the best by many professional editors, reasons include:
100% free for home users without bundled ads or plugins
100% safe and clean
Concise and user-friendly interface
All-in-one toolkit – most of your disk partition management requirements can be fulfilled.
1 Second rollback ability – the safest re-partition solution
Unique file-moving algorithm – 30% to 300% faster than any other tools (including commercial)
The same 24*7 online chat support with paid editions.
What does the free partition software do?
Resize Partition
Resize existing partitions safely and easily. Extend NTFS partition without rebooting.

Partition Management
Create, Delete, Format, Explorer, Copy partition. Change partition label and drive letter, Set Active partition, etc.

System Optimization
Partition defragment, Fix file system error, Scan bad sectors, Initialize disk, view disk/partition properties, etc.

Disk Partition Conversion
Convert GPT disk to MBR, Convert Logical partition from/to Primary, Convert NTFS partition to FAT32.

Bootable Media
Create bootable CD/DVD/USB disc to do disk partition management without installing (included in Pro).

Data Security
Hide partition, Set read-only attribute, wipe disk/partition/Unallocated space to prevent recovering.

Unique features of this free partition manager
1. 1 Second Rollback technology
There is potential risk of system boot failure, volume corruption and data loss when you resizing existing disk partitions, because all related parameters of disk, partition and files should be modified correctly. Even a slight software error or hardware issue such as power failure could cause disaster. This is the reason why some people dare not to use partition resizing software. With NIUBI Partition Editor you no longer to worry about data safety. The built-in 1 Second Rollback data protection technology can automatically roll back the computer to the status before resizing in ONE second if any software or hardware issue occur. This is tremendous innovation in disk management industry.
2. Unique File-moving algorithm
To change size of existing disk volume, besides modifying parameters, moving files is required in some conditions such as shrinking D to expand C. It costs much more time if there are many files should be moved. The unique file-moving algorithm makes NIUBI Partition Editor 30% to 300% faster than other tools. In some special condition such as low RAM and large amount of files, it could be 5 times faster.
3. Cancel-at-will technology
If the partition resizing progress is over 50%, all other partition software cannot cancel the operation, otherwise it will cause data loss, but you can cancel at any progress with NIUBI Partition Editor, it is 100% safe and can be done in 1 second, too.
Download to use 100% freely
Download
the free partition software to manage your disk partitions now.
For other purpose, you may refer to these editions: