1. Virtual mode
As you see the block 4 in the main window, all operations are listed as pending for preview. You can click Undo to cancel the unwanted operation or click Redo to recover the cancelled operations. The real disk partitions won't be changed until you click Apply button to confirm.
2. Cancel-at-well technology
If you confirmed and started the changes, other disk partition software including commercial version don't allow cancelling the ongoing operations from the beginning or over 50% progress even if you did something wrong. Because the cancellation causes part of parameters can't be modified, which leads to system boot failure or partition damage. Thanks to the unique Cancel-at-well technology, you can cancel the ongoing operations at any progress with NIUBI Partition Editor. Everything will back to original status in a flash.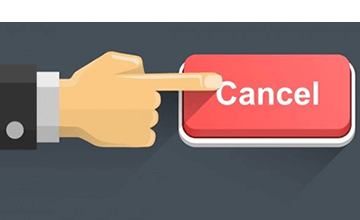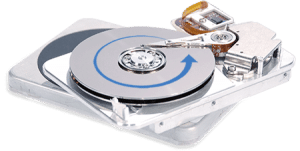 3. 1-Second Rollback
Better than other free and commercial partition software, NIUBI Partition Editor provides another unique 1 Second Rollback technology to ensure system and data intact. If any software internal error or hardware issue such as power outage occur, it rollback the computer to original status automatically and rapidly. If it happens, nothing will be changed.
With other partitioning software, if damage occur, you have to waste a long time to restore. If you have no backup, your precious files will be lost.
The fastest free partition manager
Sometimes when you shrinking a partition or moving the position of a partition, all files in this partition must be moved to new locations. A good algorithm is very helpful to reduce time, especially when there are large amount of files in this partition. Thanks to the special file-moving algorithm, NIUBI Partition Editor is 30% to 300% faster than other free and commercial partition manager. If you have testing computer or virtual machine, simply compare it with other tools in the same condition.

Other benefits of the free partition software
100% free to home users
Unlike other free partition manager software that disable many functions or bundle advertisements, NIUBI Partition Editor free edition is 100% free to all home users and 100% clean without any add-ons.
Easy to use
You just need to click, drag and drop on the disk map to modify disk partitions, anyone without help or experience of running such kind of software can use this program well.
Hot-Resize
The Hot-Resize technology of NIUBI helps you shrink and extend partition without rebooting computer. (Note: close the running applications and opening files/folders in the partition that you want to shrink before stating NIUBI. The pending operations with 

 in front can be done in Windows.)
All-in-One toolkit
Most of your disk and partition management requirements can be fulfilled. NIUBI Partition Editor is not the one that has most amount of functions, but because of its powerful data protection ability, fast file-moving algorithm and many other advantages, it is recommended as the best free partition software for Windows laptop and desktop. The vendor also provides free 24/7 live chat support for free edition users.
Common disk partition operations on Windows 7 and Windows 10.
➤