Click OK to confirm.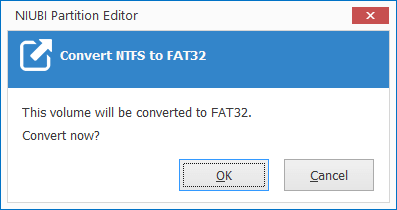 Click Apply on top left to execute, done. (Any operations before clicking Apply only work in virtual mode and real disk partitions won't be modified.)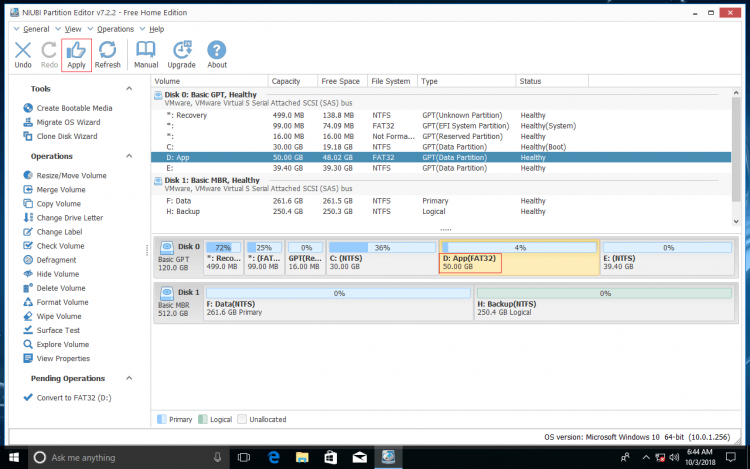 Watch the video how to convert NTFS partition to FAT32 with NIUBI: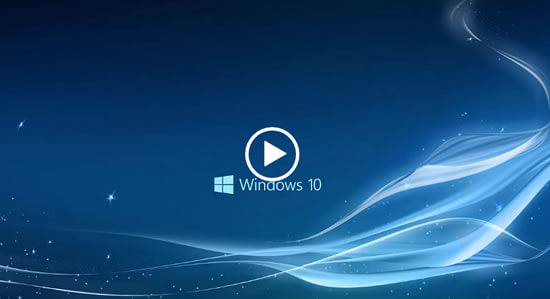 In Summary
Windows native tool including Disk Management, cmd and diskpart command can't convert a 32+GB NTFS partition to FAT32, to a 32-GB NTFS partition, all files will be lost after reformatting. With NIUBI Partition Editor Free, you can convert partition from NTFS to FAT32 without losing data fast and easily.
It also helps you convert MBR disk to GPT, convert Primary partition to Logical. Shrink, extend, move and merge partitions to optimize space usage, clone disk/partition to migrate OS and data, defrag, wipe, hide partition, scan bad sectors and much more.
➤