Free partition manager for Windows 7 (32 & 64 bit)
Hard disk is an indispensable component of a computer, Operating System runs from it, it also store all kinds of electronic data. To use the disk space more efficiently, you'd better create several partitions for different purpose. The typical strategy is C drive for Operating System, D for applications and others for data. Besides the working life, lack of free space is another main issue on a hard disk drive, especially for system C drive. Most of the computer users encountered the problem that C drive is running out of space. You need a tool to optimize disk space and do other basic and advanced disk partition management operations. In this article, I'll introduce the best free partition managers for Windows 7.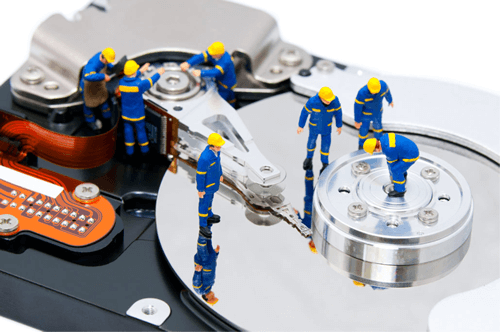 Windows 7 built-in partition manager
Windows 7 provides the built-in partition management utility – Disk Management. Press Windows and R, type diskmgmt.msc and you'll open it.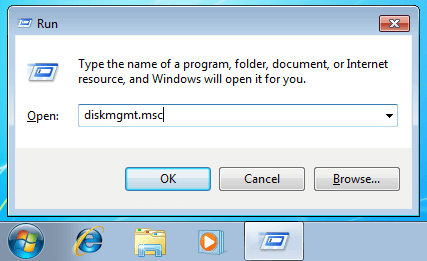 From Window 7 Disk Management, you'll see all connected hard disk, capacity and free space of each partition, as well as other information. Right click each partition you'll see the available operations.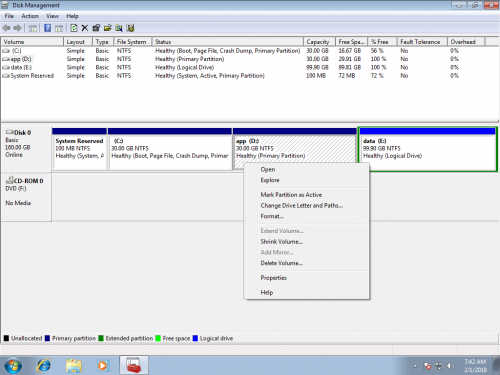 You can do some basic management such as create volume, delete volume, format volume, change drive letter. There is advanced functions to shrink and extend volume, however, it is limited, you cannot extend C drive by shrinking volume D.
Compare with Windows 7 Disk Management, 3rd-party free partition manager such as NIUBI Partition Editor Free is much more powerful.
Free partition manager for Windows 7
NIUBI Partition Editor is 100% free for home users, 100% clean without any ads or bundles. Download
| | | |
| --- | --- | --- |
| Features | NIUBI Partition Editor Free | Windows 7 Disk Management |
| Extend/Shrink NTFS partition | | |
| Create, delete, format partition | | |
| Change drive letter | | |
| Extend/Shrink FAT partition | | |
| Resize, move partition | | |
| Copy, convert, defrag, wipe, hide, set Active partition | | |
| Check volume, surfact test, change status, set read-only attribute…Learn More | | |
Why this free partition software is best?
Enhanced Data Protection
NIUBI Partition Editor is the ONLY program that can ensure 100% data safety while resizing volumes.

Extremely Fast
Unique file-moving algorithm helps resize partition 30% to 300% faster than ANY other tools.

Extend NTFS Partition Online
Expand NTFS partition without rebooting computer to reduce offline time.

Virtual mode
To avoid mistake, all operations are listed in virtual mode before executing.

All-in-One Solution
Most of your disk partition maintenance requirements can be fulfilled.

Multiple Storage Supported
Hard disk, Hyper-V/VMware, USB disk, memory cards, all types of hardware RAID are all supported.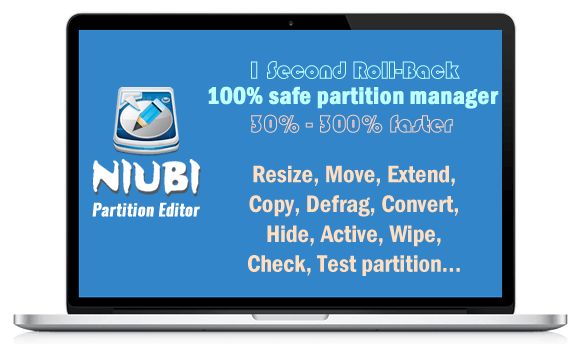 You may also upgrade to the professional edition, which is integrated unique 1 Second Rollback technology to ensure 100% data safety. If any software error or hardware issue occur while resizing volume, it can automatically roll back the computer to the status before resizing in ONE second, so you won't lose data even if the program failed to resize disk partitions.
In additional, you may create bootable CD/DVD or USB disc to use this free partition manager without Windows 7 Operating System.