Free Partition Manager for Windows 10
Many people have installed or upgraded to Windows 10. Some people ask me if there is good free partition manager for Windows 10. Actually, if you just want to create, delete, format partition or change drive letter, Windows 10 built-in Disk Management can help you. But if you want to do some advanced operations such as resize, move, merge, copy, convert, defrag, wipe, hide partition, etc. you need third party partition software. In this article I'll introduce the best free partition manager for Windows 10.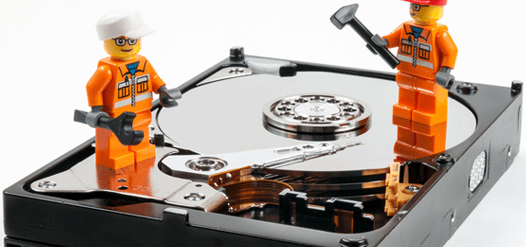 Windows 10 free partition manager
Partition management software is very useful for all Windows 10 users, because it can solve many disk partition related problems such as:
Some people forget to edit and create more volumes when installing Windows 10, so there is only one C drive besides two small system reserved partitions. It is a bad idea to keep single C drive and put everything into it, you'd better create more volumes for applications and data. With partition manager software, you can easily shrink C drive to create new volumes without reinstalling.
After running Windows 10 for a period of time, C drive is very likely running out of space. In that case, partition manager software helps you get free space from other volumes and increase C drive space easily and without losing data.
In some special situations, you need to convert MBR disk to GPT, convert Logical partition from/to Primary, or convert NTFS to FAT32 (especially for removable storage). Partition manager software can complete these tasks easily, too.
Luckily for personal computer users, there are free partition managers for Windows 10: Windows built-in utility and 3rd-party software.
Windows 10 Disk Management
In Windows 10, you may use the built-in Disk Management snap-in to do so some basic operations, such as create, delete and format partition. With this utility, you can change drive letter of a volume easily, too. For advanced users, you may change existing partition size with Shrink Volume and Extend Volume functions. However, if you want to expand C drive by shrinking D, it is impossible, because the free space shrank from D cannot be added into C drive. If you want to do this, 3rd-party partition software is needed.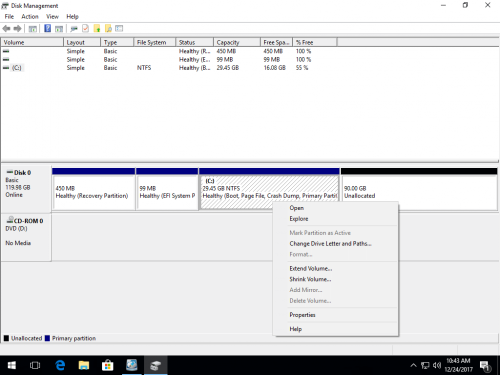 NIUBI Partition Editor Free
As the most popular free partition manager for Windows 10, NIUBI Partition Editor Free Download provides basic partition management to create, delete, format partition, change drive letter, etc. Advanced management to resize/move existing partition without data loss, copy, hide, set active, convert, defrag, check partition and much more.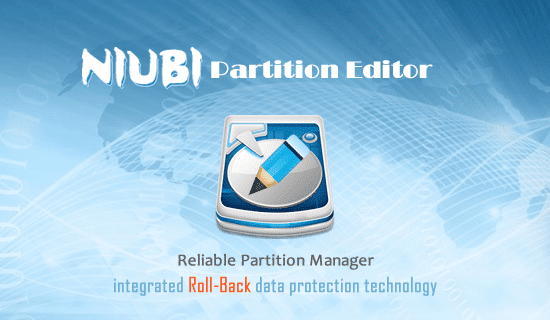 Compare with these free partition manager
| | | |
| --- | --- | --- |
| Features | NIUBI Partition Editor Free | Windows 10 Disk Management |
| Extend/Shrink NTFS partition | | |
| Create, delete, format partition | | |
| Change drive letter | | |
| Extend/Shrink FAT partition | | |
| Resize, move partition | | |
| Copy, convert, defrag, wipe, hide, set Active partition | | |
| Check volume, surfact test, change status, set read-only attribute…Learn More | | |
Why this free partition software is best?
Unique 1 Second Rollback
Automatically roll back to original status in 1 second if any software or hardware issue occur. The only program than can 100% protect data.

Extremely Fast
Unique file-moving algorithm helps resize partition 30% to 300% faster than ANY other tools.

Extend NTFS Partition Online
Expand NTFS partition without rebooting computer to reduce offline time.

Virtual mode
To avoid mistake, all operations work in virtual mode and listed as pending before executing.

All-in-One Solution
Most of your disk partition maintenance requirements can be fulfilled.

Multiple Storage Supported
Hard disk, Hyper-V/VMware, USB disk, memory cards, all types of hardware RAID are all supported.

What's inside of this free partition manager?
Change Partition Size
Resize, move, merge existing partitions safely and easily. Extend NTFS partitions without rebooting.

Partition Management
Create, Delete, Format, Explorer, Copy partition. Change partition label, Change drive letter, Set Active partition.

System Optimization
Partition defragment, Fix file system error, Scan bad sectors, Initialize disk, view disk/partition properties.

Disk Partition Conversion
Convert GPT disk to MBR, Convert Logical partition from/to Primary, Convert NTFS partition to FAT32.

Bootable Media
Create bootable CD/DVD/USB disc to do disk partition management without installing (included in Pro).

Data Security
Hide partition, Set read-only attribute, wipe disk, partition, Unallocated to prevent recovering.

How to resize existing partition on Windows 10 safely?
It is very easy to resize disk volumes, simply drag and move on the disk map, watch the video:
Note: Roll-Back protection technology and Bootable media components are not integrated in the free partition manager, upgrade to the pro version if you need them.