Reason 2:

FAT32 partition is not supported

In fact, Extend Volume can only extend the partition that is formatted with NTFS file system or without file system (RAW), so you cannot extend a FAT32 partition even if there is adjacent Unallocated space on the right side.

As you see in the screenshot, Extend Volume doesn't work for D drive because it is a FAT32 partition.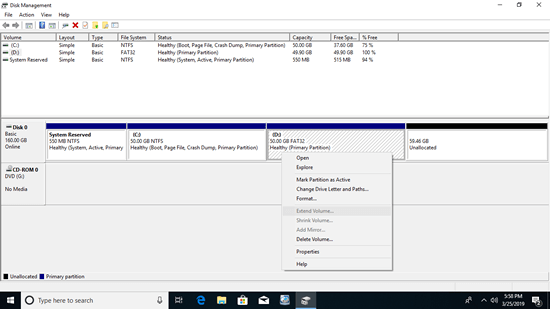 Reason 3:

Free space can't be extended to Primary partition

This issue only exists in MBR style disk.

In GPT style disk, all partitions are created as Primary, but in MBR disk, there could be both Primary and Logical partition. Unlike Primary partitions that work as independent unit, Logical Partition is part of the Extended partition. Extended partition works like a container and the disk space of Logical partition will be converted to Free after deleting. As you see in the screenshot, drive D is NTFS and there's adjacent Unallocated space on the right, but Extend Volume still doesn't work. This is because drive D is Logical.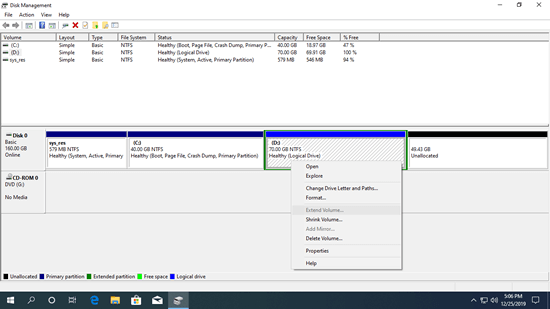 Solution:

What to do when Extend Volume doesn't work

It seems to be a bit complicated, but it is very easy to solve these problem with NIUBI Partition Editor, all you need to do is dragging and dropping on the disk map.

Download NIUBI Partition Editor and you'll see all disks with partition structure, find out the reason why Extend Volume doesn't work and then follow the corresponding method below.

If Extend Volume doesn't work is because that Unallocated space is nonadjacent, follow the steps in the video to move Unallocated space to be contiguous: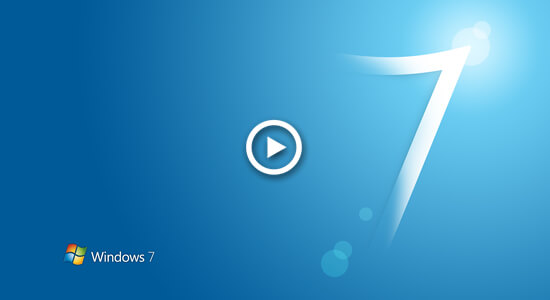 Besides shrinking, moving and extending partition drives, NIUBI Partition Editor helps you do many other disk and partition management operations. Better that other tools, it has unique 1-Second Rollback, Virtual Mode and Cancel-at-well technologies to protect system and data.
➤