This article introduces how to extend non adjacent partition for Windows PC and server without losing data.
Applies to: Windows 10, Windows 8, Windows 7, Windows Vista, Windows XP, Windows Server 2019, Windows Server 2016, Windows Server 2012 (R2), Small Business Server 2011, Windows Server 2008 (R2) and Windows Server 2003 (R2).
When C drive is getting full, nobody likes to reinstall Operating System and all programs. You can shrink a partition to release free space and then add to C drive. In this way, you can extend C drive without losing data. As long as there's free space on the system disk, you can transfer space from one partition to another. It is very easy to shrink D to expand C drive if D is adjacent and has enough free space. If you want to extend C drive with non adjacent partition, it requires one more step to move partition. In this article, I'll show you detailed steps to extend non adjacent partition with safe tool.
Can't extend non adjacent partition using Disk Management
In Windows 7 and all subsequent versions, there's Extend Volume function in Disk Management console, but it cannot extend non adjacent partition. It can only extend a NTFS partition when there's contiguous Unallocated space on the right and on the same disk. As you see in the screenshot, Extend Volume greyed out for C and E drive, because C drive is non adjacent to the Unallocated space and E is on the right.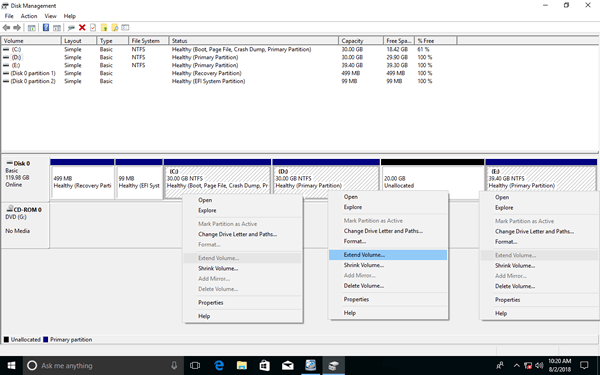 To increase C drive with non adjacent Unallocated space, you need third party software. There are many disk partition software in the market, but you'd better make a backup first and run the safest, I'll explain the reason in the last section.
How to extend non adjacent volume with partition editor
Download NIUBI Partition Editor, you'll see the main window with disk partition structure and other information. Available operations are listed on the left and by right clicking. In my test computer, there are C, D and E drives on Disk 0. Let's see how to shrink E to extend non adjacent drive C.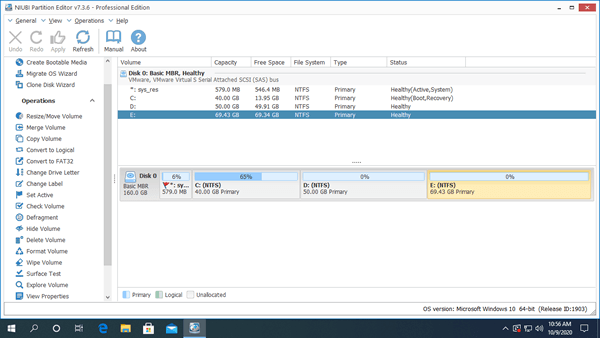 Steps to extend non adjacent partition in Windows 10/8/7/Vista/XP and Server 2019/2016/2012/2008/2003:
Right click E: drive and select "Resize/Move Volume", drag

left border

towards right in the pop-up window, then it will be shrunk and Unallocated space will be made on the left.
Right click D: drive and select "Resize/Move Volume", drag

the middle

towards right, then Unallocated space will be moved from right of D to the left.
Right click C: drive and select "Resize/Move Volume" again, drag

right border

towards right, then this Unallocated space will be merged to C drive.
Click Apply on top left to execute, done.
If you use any types of hardware RAID array or VMware/Hyper-V virtual machine, there's no difference.
Watch the video how to extend non adjacent volume in Windows PC and server: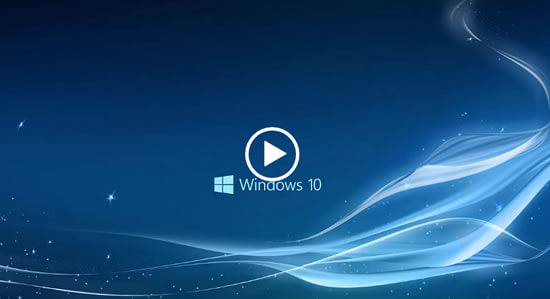 Take care of data when moving and extending disk partition
No matter you extend contiguous volume or increase non adjacent partition, the parameters of associated partition and files will be changed. When extending non adjacent partition, all files in the middle partition will be moved to new locations. Therefore, any slight error could cause data loss and system damage. This is the reason why I told you to back up in advance and run safe partition software.
Better than other tools, NIUBI Partition Editor has innovative technologies to protect system/data and move partition much faster.
Besides shrinking, moving and extending volume, NIUBI Partition Editor helps you do many other disk and partition management operations such as merge, copy, convert, hide, defrag, wipe partition, scan bad sectors, etc.