How to shrink volume C in Windows 10?
When installing Windows 10 to a new hard disk, if you forgot to create volumes, all disk space will be used by C drive except the small reserved partitions. As we know, it is not a good idea to use such big C drive and put everything into it. Instead, you'd better create separate volumes for applications and data. Is there a way to decrease C drive space without reinstalling? Yes, in this article I'll introduce how to shrink C drive in Windows 10 without starting from scratch.

Shrink volume in Windows 10 Disk Management
In Windows 10 Disk Management, you can shrink volume without 3rd-party software. Microsoft added advanced Shrink Volume function from Windows Vista, which can be use to decrease size of a volume easily.
Steps to shrink C drive with Windows 10 DM:
Step 1: Right click Windows on bottom left corner and select Disk Management.
Step 2: Right click C drive and select Shrink Volume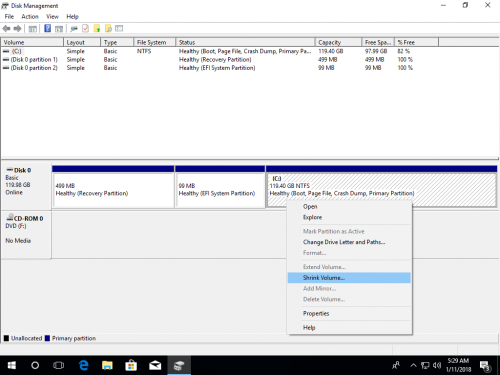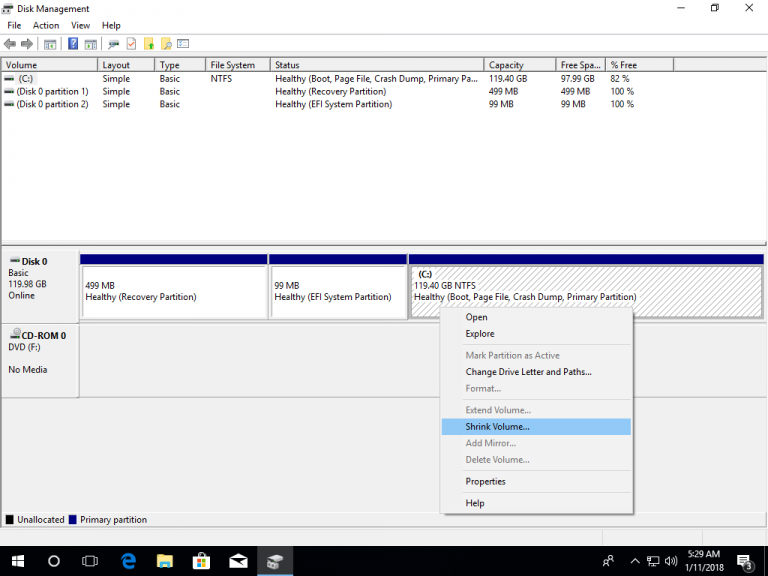 Step 3: Enter the amount of space to shrink, click Shrink to execute,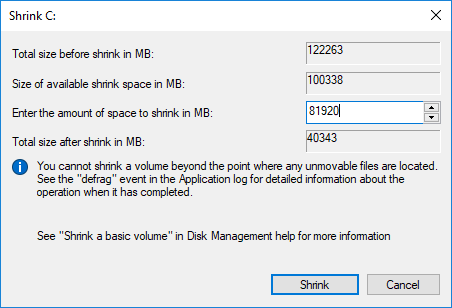 In a short time, C drive will be shrank.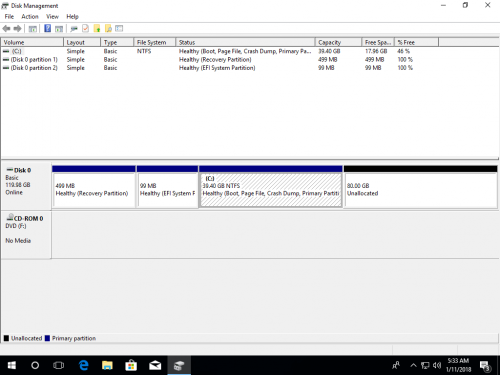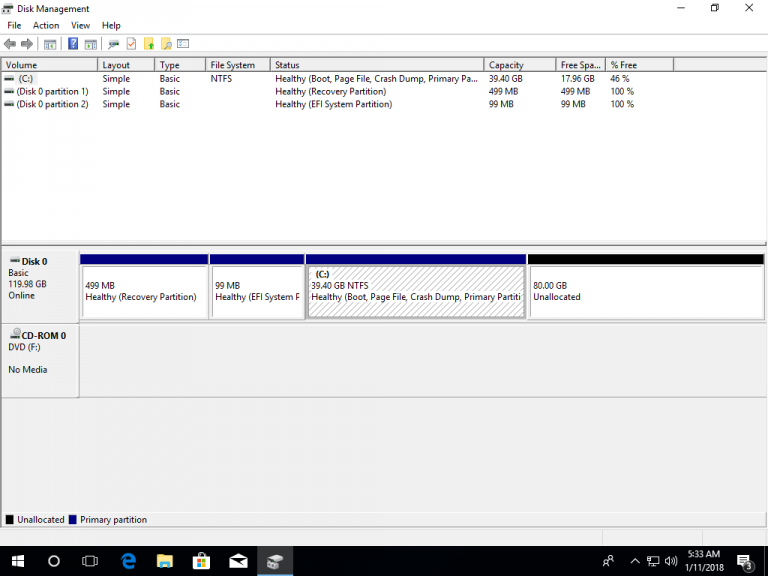 Cannot shrink C drive in some situation
If you want to shrink C drive to smaller size to get more free space, you may get error message, for example: I use the default space to shrink, to Windows 10, it is the maximum available space can be shrank.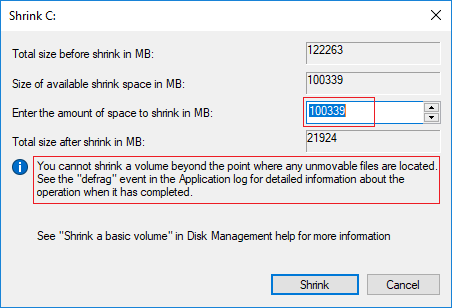 After clicking Shrink, I got the error message: "There is not enough space available on the disk(s) to complete this operation."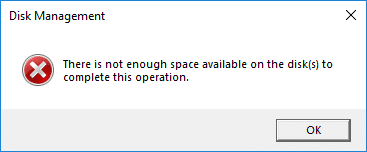 Checking the log in Event Viewer, Event 257 shows: "The volume (C:) was not optimized because an error was encountered: This shrink size specified is too big. (0x89000021)"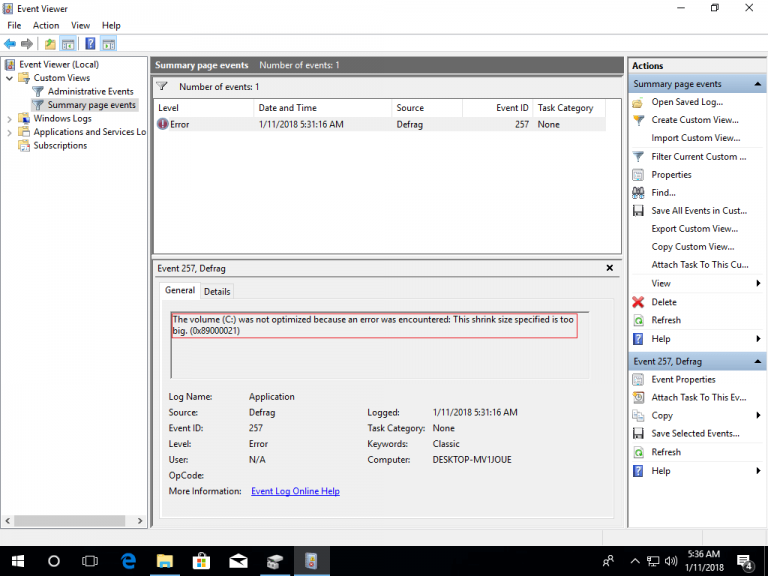 Have you noticed the tip when enter the amount of space to shrink: "You cannot shrink a volume beyond the point where any unmovable files are located. See the "defrag" event in the Application log for detailed information about the operation when it has completed."
This is the reason why I got error message when using the default maximum space. Then what is the "unmovable" file? Page file and the very large file such as hibernation, system backup files. If there are many types of these files in C drive, you can only shrink a little space.
Then is there a way to get out of this trouble? Yes, you may use 3rd-party partition manager software such as NIUBI Partition Editor.
Shrink C drive with free partition manager
As the most popular free partition software, NIUBI Partition Editor Free helps you shrink C drive in Windows 10 easily. You just need click and drag to shrink Windows 10 volumes.
Download
NPE Free Edition, right click C drive and select
Resize/Move Volume
. In the pop-up window, drag
right
border
leftwards
:

C drive will be shrank, remember to click Apply on top left to execute.
Better than Windows 10 Disk Management, this free partition manager can move all files including the "unmovable" files when shrinking, so it can shrink any volume to minimum size.
Note: shrinking C drive in Windows 10 requires reboot to complete.