The same with previous Windows Operating System, the most common issue in Windows 10 is C drive running out of space. To improve computer performance, many Windows 10 laptop and desktop are equipped with Solid State Drive (SSD) by DIY or from manufacturers. The read and write speed of SSD is much faster than traditional mechanical disk, so it is used for Operating System and applications. However, SSD is still very expensive, so it is much smaller. That means, C drive has higher probability running out of disk space.
It is easy to understand, Windows Updates, services, applications and many other kinds of files generated in C drive every day, sooner or later C drive has not enough free space. When C drive becomes full, it will be shown as red instead of blue in File Explorer.
In this situation, you'd better fix this issue as fast as possible. In this article, I'll show you 3 step solution.
Cleanup disk to reclaim space
There are many unnecessary and junk files in C drive, by removing them you can reclaim disk space. To do this, Windows 10 has built-in Disk Cleanup utility which can delete common types of junk files easily and safely. Steps:
1. Press Windows and R key on keyboard, type cleanmgr, and then click OK.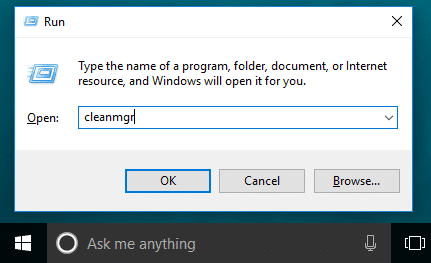 2. Select C: drive and click OK.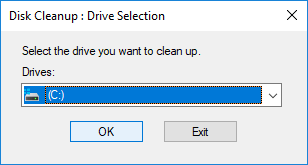 3. Click the check-box in front of the files that you want to cleanup and click OK.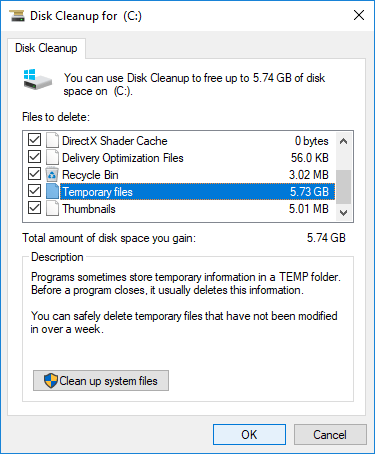 4. Confirm this operation by clicking Delete Files.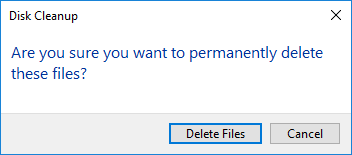 5. Repeat to Clean up system files.
You may get several GBs free space if you did not clean up C drive. If you want to reclaim more disk space, check additional steps to free up disk space on Windows 10.
Enlarge C drive
You can reclaim disk space with Windows 10 native Disk Cleanup or third party optimization software, but not all computers can regain plenty of free space. Even if you can get several GBs of free space, it will be eaten up quickly by new files. That means, C drive runs out of space again and again. So you'd better expand C drive to larger size.
With disk partition tool, you can transfer unused space from other data volumes to C drive without reinstalling Windows. However, there is data loss and system damage risk if you change partition size of existing drives with some unreliable partition software.
Better than other utilities, NIUBI Partition Editor provides unique 1 Second Roll-Back protection technology to ensure system and data intact. If any software internal error or hardware issue occur during this process, NIUBI can roll back the computer to original status in a flash. Furthermore, it has Virtual Mode, Cancel-at-well, Hot-Resize technologies and much faster file-moving algorithm. It has free edition for Windows 10, 8, 7, Vista and XP home users.
Download NIUBI Partition Editor and follow the steps to extend C drive with unused space from other volumes: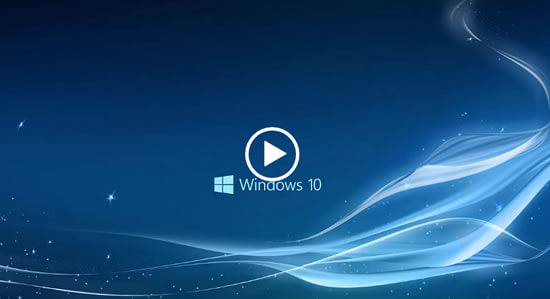 Automatically remove new junk files
The larger C drive, the lower probability C drive running out of space. However, you still need to remove junk files continuously. Better that all previous versions, Windows 10 can accomplish this task automatically for you.
Firstly, you need to enable this service:
Press Windows and X on keyboard, then Settings
Go to System > Storage
Switch Off to On under Storage Sense on the right side.
Then click Change how we free up space automatically below it.
You have several options:
Firstly, select from the list to free up disk space when this partition is running low or every day/week/month.
Then you can select wether delete temporary files automatically.
Then select from the drop-down list to delete files in Recycle Bin and Downloads folder if they have been there for over 1/14/30/60 days.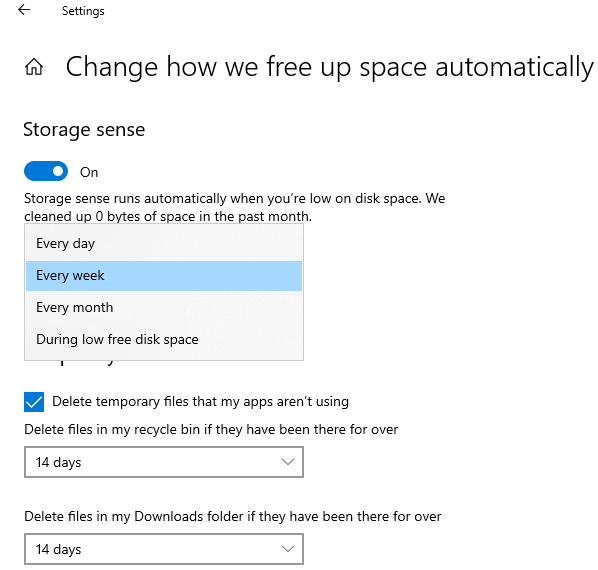 In Summary
When Windows 10 system C drive is running out of space, the right strategy is: free up disk space with Disk Cleanup to get some precious free space. Then expand C drive as large as possible. Finally, turn on Storage Sense to free up disk space automatically, or runs Disk Cleanup manually every month. To complete solve C drive out of space problem in Windows 10, every step is indispensable.
➤