How to change disk status online or offline with NPE?
Step 1: Run NIUBI Partition Editor, right click the disk and select "Change Status to Offline".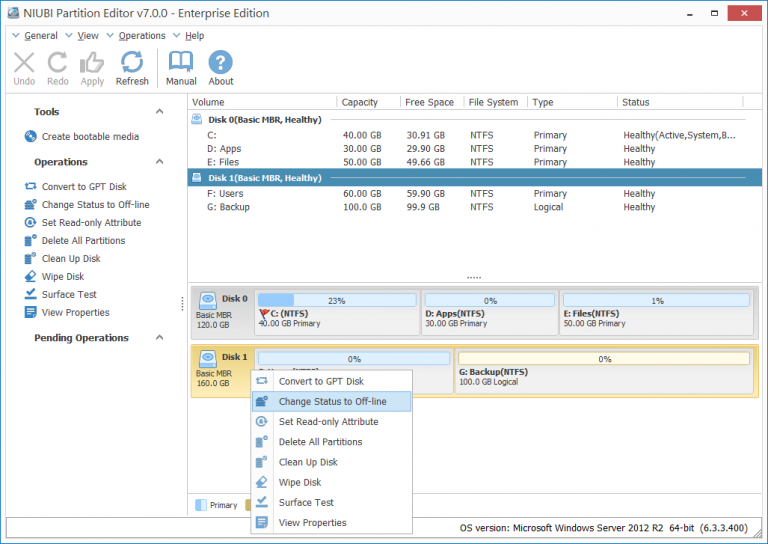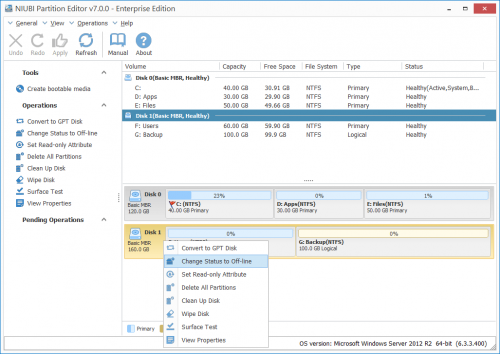 You'll receive a warning message:

Step 2: If you are sure to change disk offline, confirm this operation.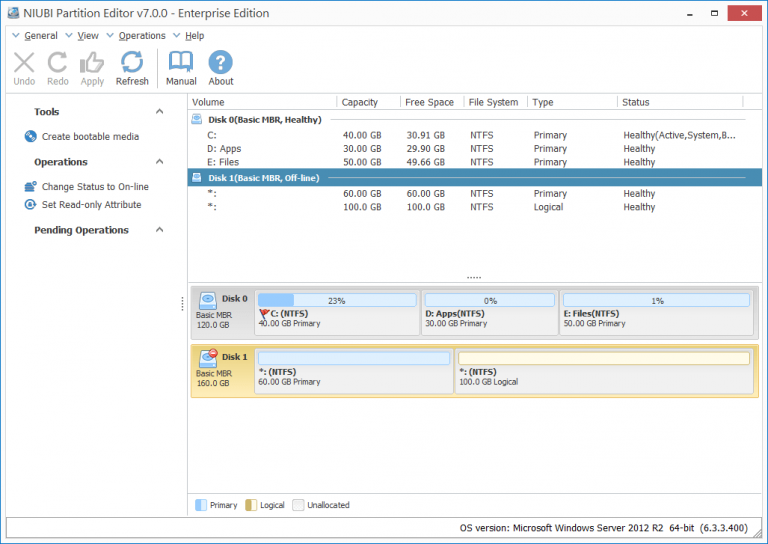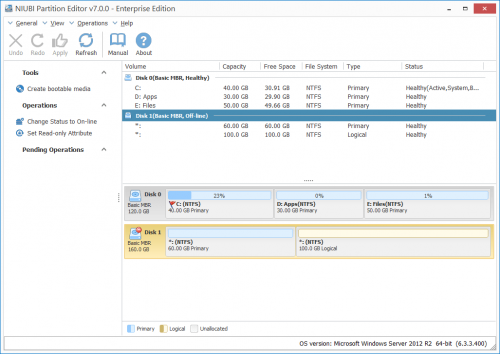 You can change any offline disk online again easily.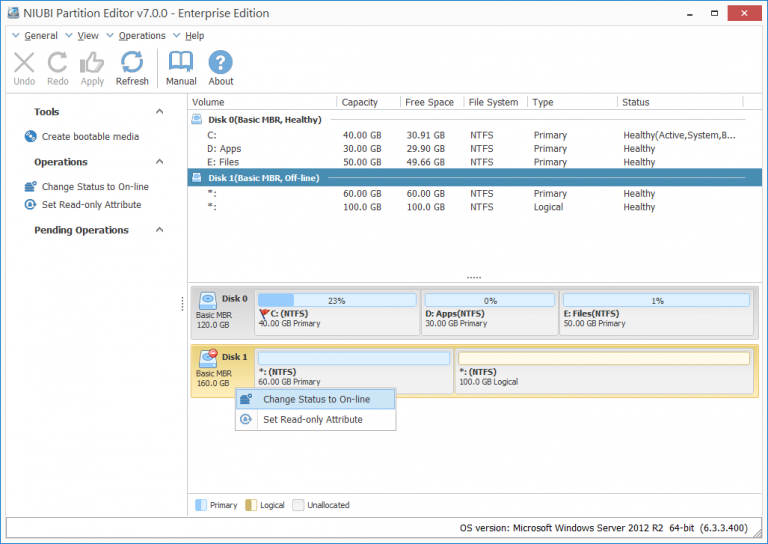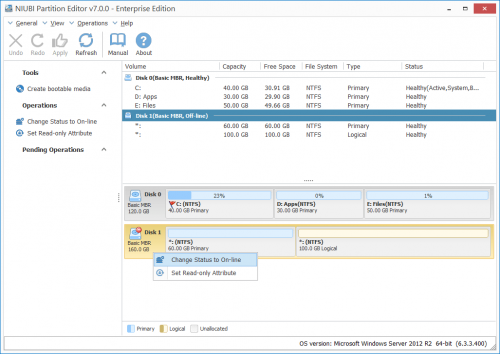 NIUBI Partition Editor Online Manual