How to create partition with NIUBI Partition Editor?
Step 1: Run NIUBI Partition Editor, right click any Unallocated space and select "Create Volume".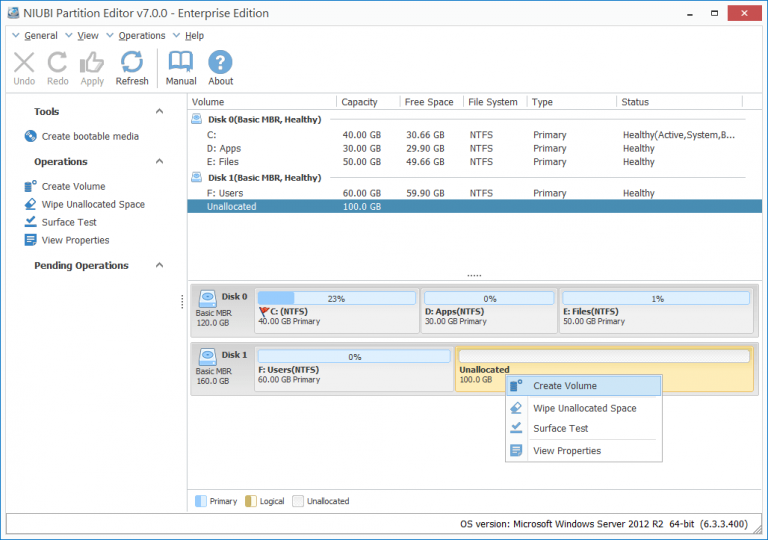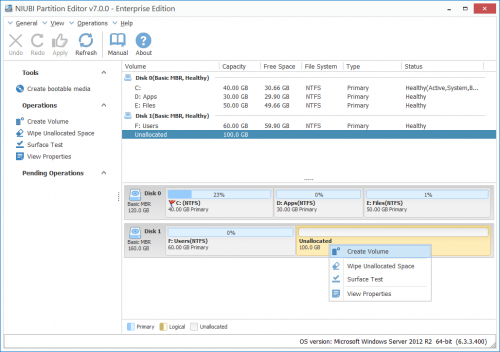 Step 2: In the pop-up window, if you want to use the entire Unallocated space and use all default settings, simply click OK.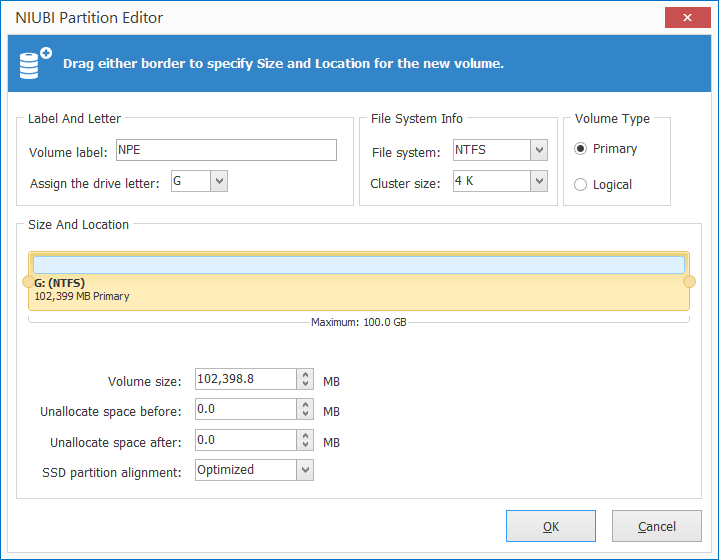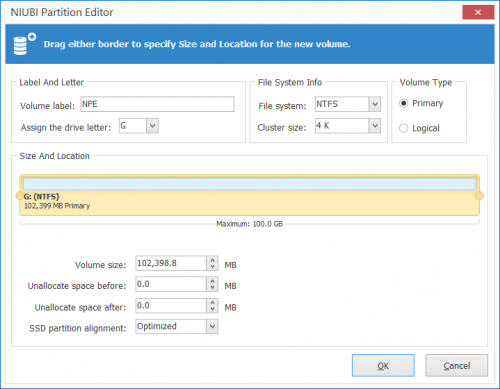 For advanced users, you can do these operations:
Add a label (name) to this new partition.
Select a drive letter
Select file system
Select cluster size
Select partition type as Primary or Logical
If you want to use part of the Unallocated space to create new partition, you may either input the size or drag either border on partition map in the middle of this window.
NIUBI Partition Editor Online Manual