How to clean up disk with NIUBI Partition Editor?
Note: this function is different with Windows Cleanup utility to free up disk space. Clean up disk in NPE is used to erase data and convert this disk to uninitialized (completely clean).
Step 1: Run NIUBI Partition Editor, right click the disk and select "Clean Up Disk".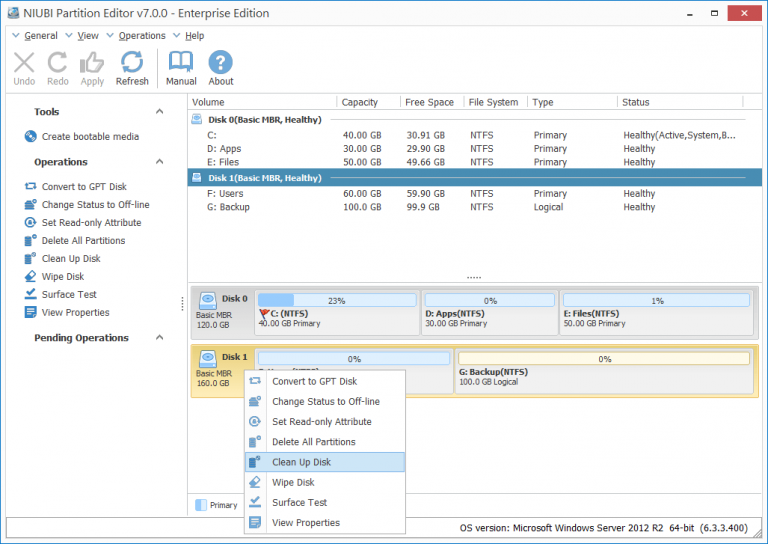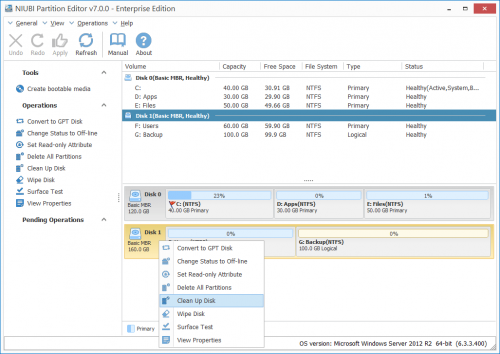 Step 2: You'll see the warning message, click Yes if you want to continue, otherwise click No to cancel.

All partitions in this disk will be deleted and this disk will be change to uninitialized.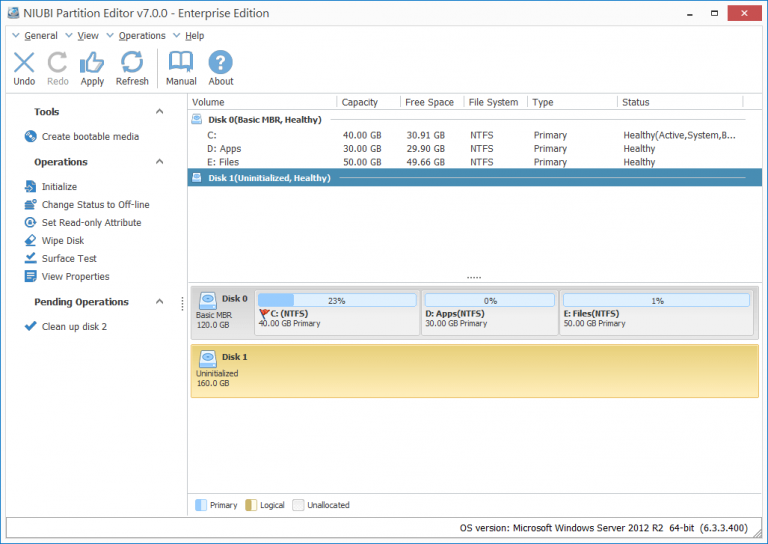 NIUBI Partition Editor Online Manual