How to delete partition with NIUBI Partition Editor?
Step 1: Run NIUBI Partition Editor, right click the partition you want to delete and select "Delete Volume".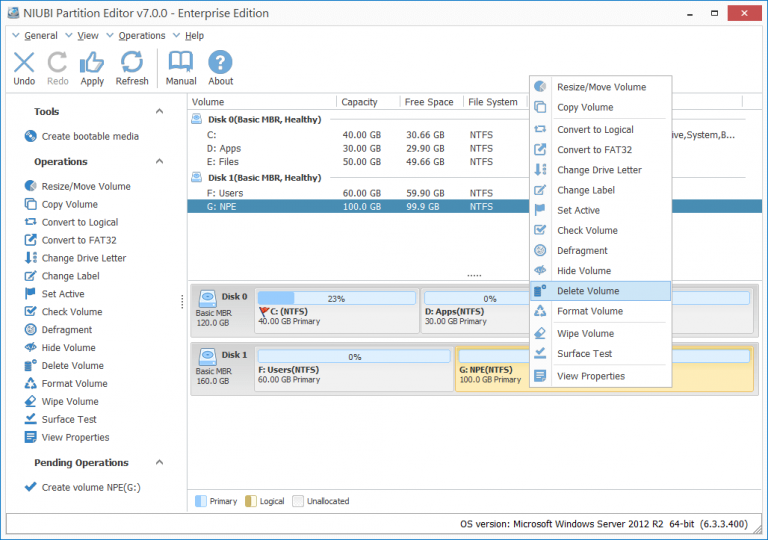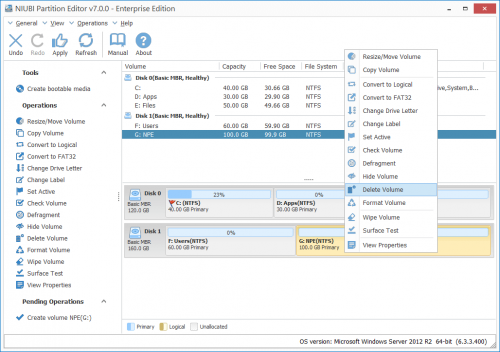 Step 2: You need to confirm this operation to avoid mistake.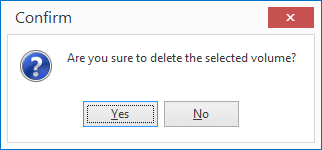 If you want to delete all partitions in a hard disk drive, right click this disk and select "Delete All Partitions".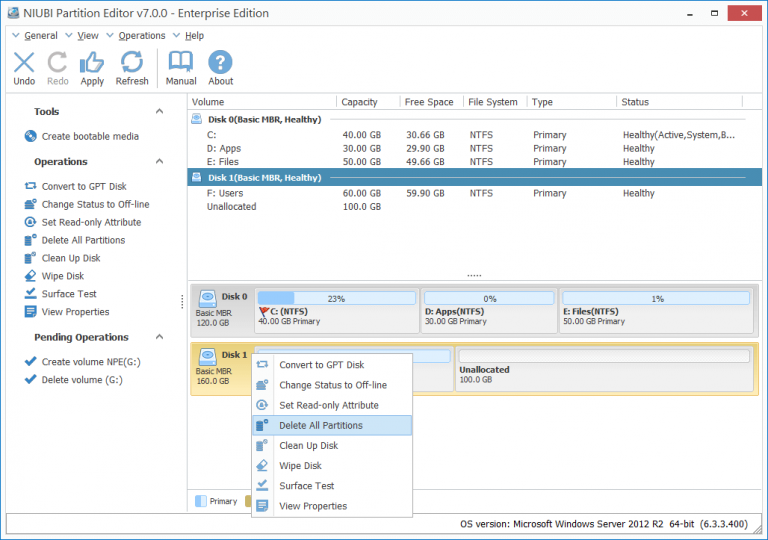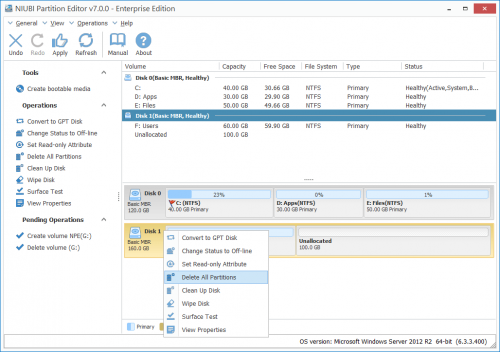 Confirm this operation.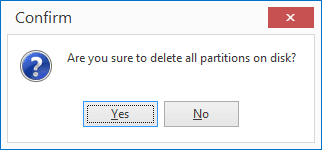 If you try to delete the system partition, or delete disk with system partition, you'll receive the warning below. It is always NOT recommended to do such operation.

NIUBI Partition Editor Online Manual