How to set partition Active with NIUBI Partition Editor?
Note: this feature is unavailable to Logical partition, only Primary partition can be set as Active.
Step 1: Run NIUBI Partition Editor, right click any Primary partition and select "Set Active".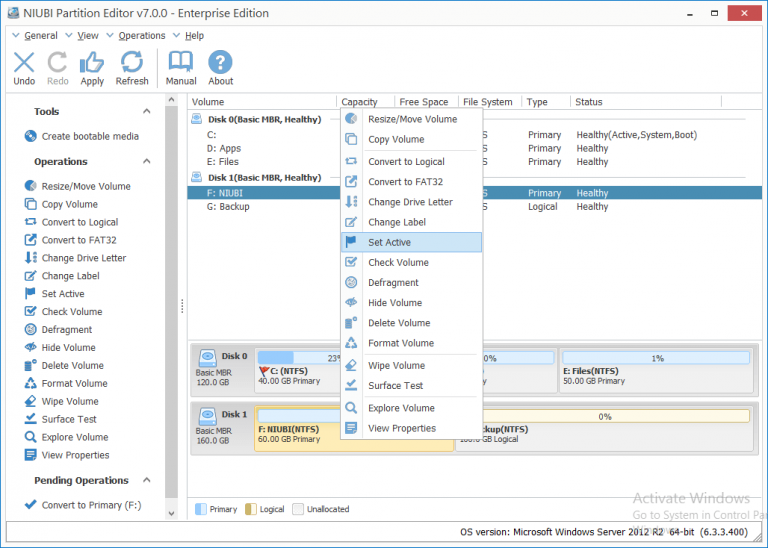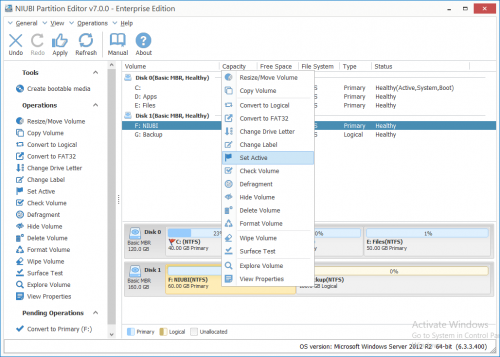 You'll receive a warning message:

Note: There can be only 1 Active partition in a single hard disk, so if you set a partition Active, original Active partition (if there is) will be changed to inactive automatically.
Warning: Do not set other partition Active, if there is already Active system partition in the same disk, otherwise, you cannot boot the Operating System from this disk again.
NIUBI Partition Editor Online Manual