How to set disk read-only with NIUBI Partition Editor?
Note: this operation won't be listed in Pending Operations to execute in the main window of this program.
Step 1: Run NIUBI Partition Editor, right click any disk without Operating System and select "Set Read-only Attribute".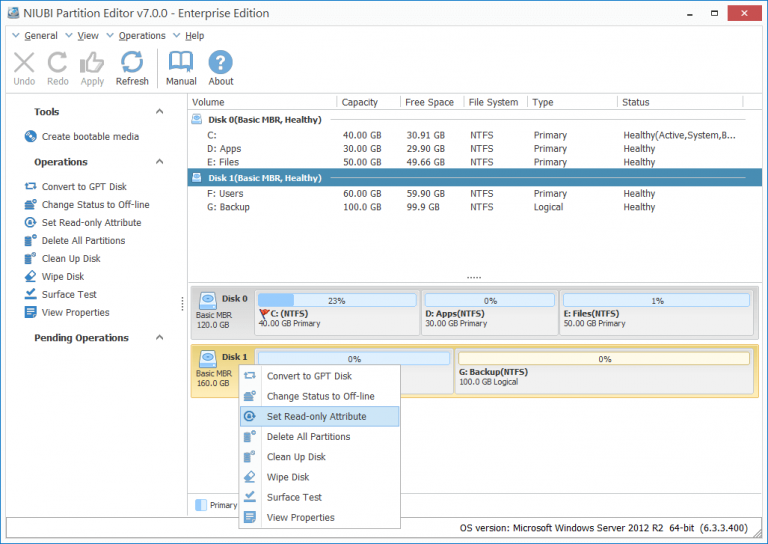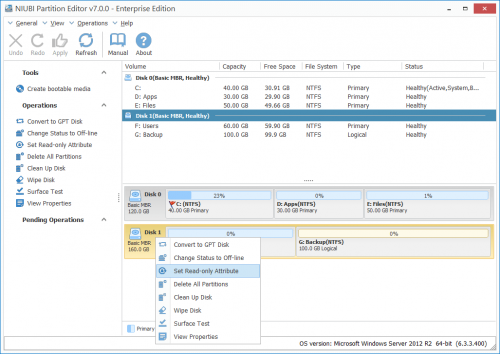 Step 2: Confirm this operation.

If you want to write files into this disk again, simply right click this disk and select "Clear Read-only Attribute".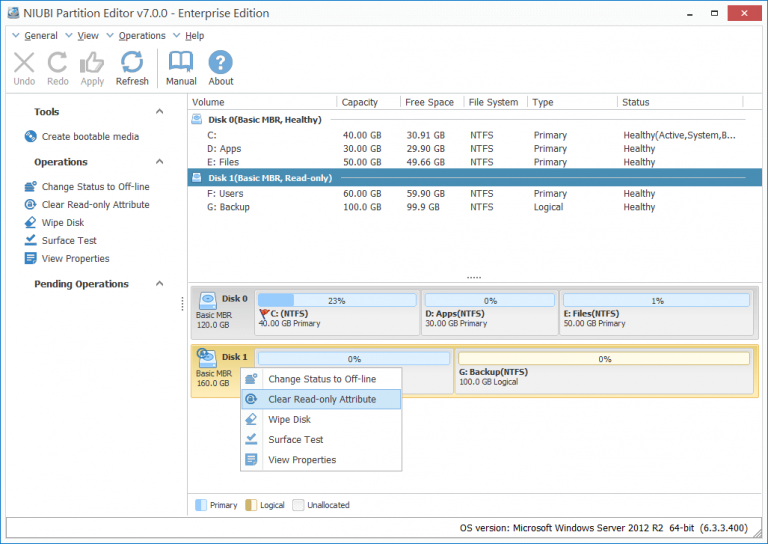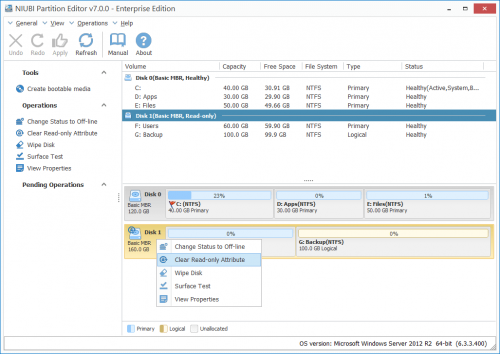 NIUBI Partition Editor Online Manual