3 ways to extend volume on Server 2008
When system C drive is running out of space on Windows Server 2008, you can shrink and extend partition without reinstalling Windows. It is also much faster than backing up and restoring. However, disk drive modification has risk, so every server administrator should pay attention. If you search by Google and you'll find many similar questions about partition resizing, such as: which is the right tool, how to resize and extend partition in Windows Server 2008 R2 without losing data.

To shrink and extend volume on Server 2008, there are two kinds of tools: Windows native and third-party software. Actually, Windows has two partition utilities: Disk Management with GUI and DiskPart which runs from command prompt.
The ways to extend partition on Server 2008 with Disk Management and DiskPart command are different, but the limitations are same:
To extend a disk drive, there must be adjacent Unallocated space on the right side.
Only NTFS and RAW partitions can be extended.
Free space in Extended partition cannot be used to expand a volume, even though it is next adjacent.
There are no such limitations with server partition software, you can resize and extend disk partition by clicking and dragging.
Extend partition under Disk Management
Click Server Manager on bottom left of the screen to open Server 2008 Disk Management. In my server there is drive C, D, E and a 20GB Unallocated space in Disk 0.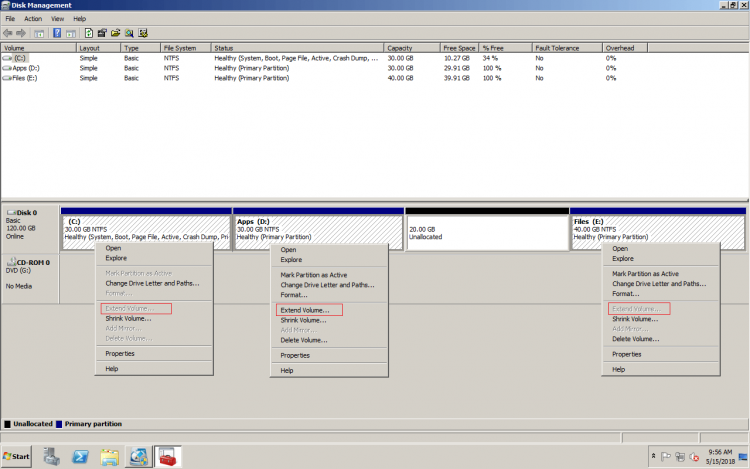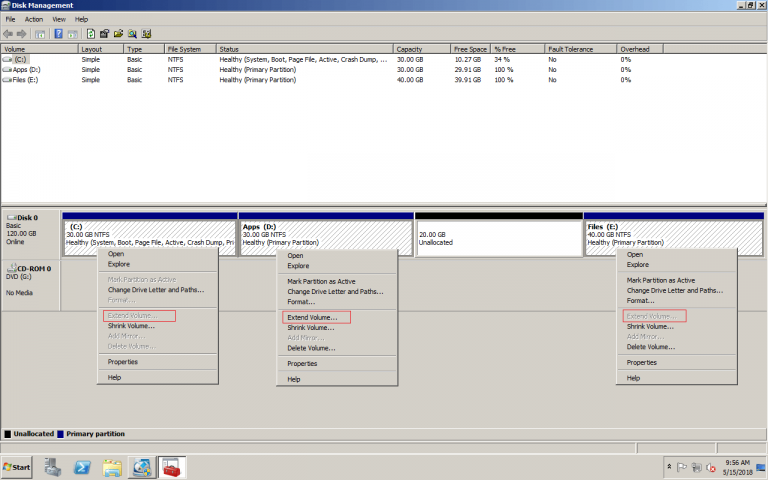 When right clicking drive C and E, Extend Volume is greyed out, which is only activated for drive D. As I said above, if drive D is FAT32 or with other types (except NTFS or RAW), Extend Volume is disabled, too.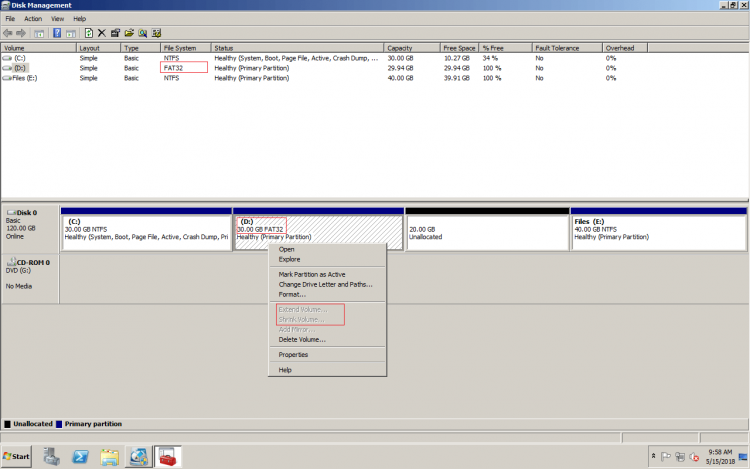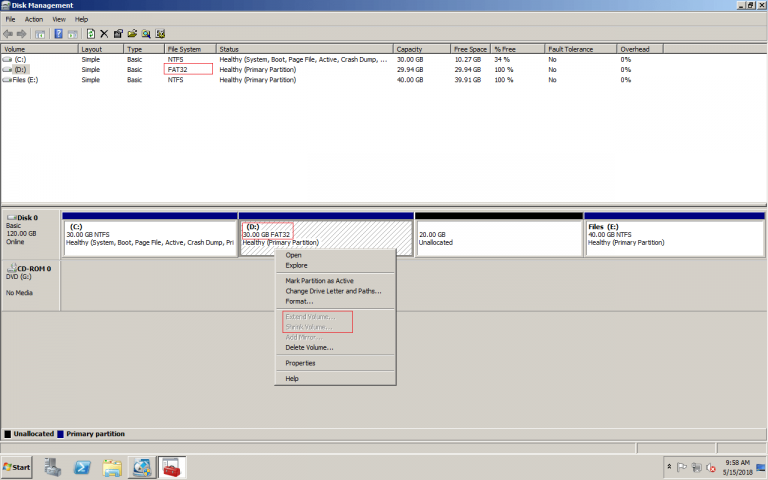 If the disk drive configuration of your server fit for the preconditions, you can extend volume by following the steps:
Right click this volume and select Extend Volume.
Click Next in pop-up Extend Volume Wizard window.
Available disk and space has been select by default, simply click Next to continue.
Click Finish in the Extend Volume Wizard window to confirm extending.
Extend volume with Diskpart command
Press Windows and R keys on keyboard, type diskpart and press OK, DiskPart command prompt will be opened.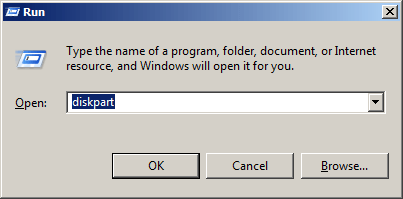 Different with Disk Management, DiskPart can only displays all single partitions, it won't show disk partition layout, in addition, Unallocated space won't be shown. So in diskpart command prompt window, it is difficult to make clear that which volumes are in the same disk, whether there is Unallocated space or where it is located.
However, if the disk partition configuration fit for the preconditions, you can extend Server 2008 partition with only 3 commands: list volume, select volume and extend.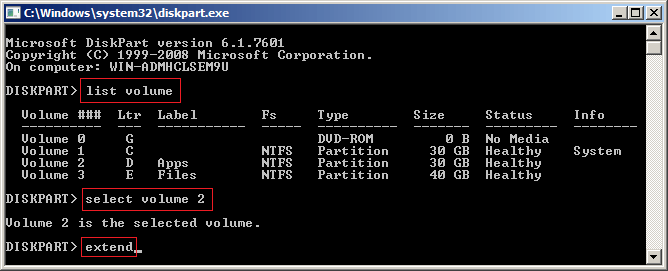 Compare with Disk Management:

After input extend command and press Enter, partition D will be extended by merging the 20GB Unallocated space.
As I said above, the limitations of diskpart command are the same with Disk Management, so you cannot extend volume D if it is not NTFS or RAW partition.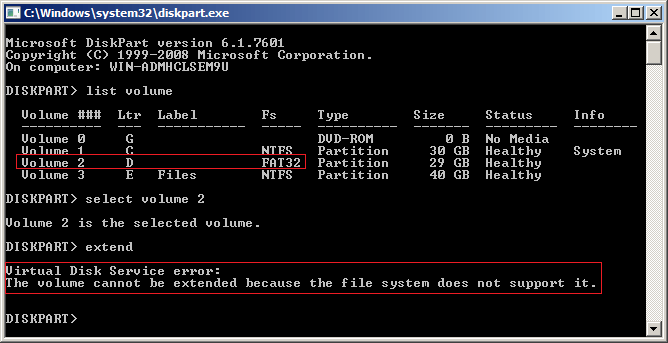 Extend disk drive with partition software
To extend Server 2008 volume with partition software, it is easy as a piece of cake. Simply click and drag on the software to shrink and extend disk volumes.
The easiest way to extend partition on Windows Server 2008 R2:
Download
and install NIUBI Partition Editor.
1. Shrink partition D:
Right click the adjacent drive D and select Resize/Move Volume.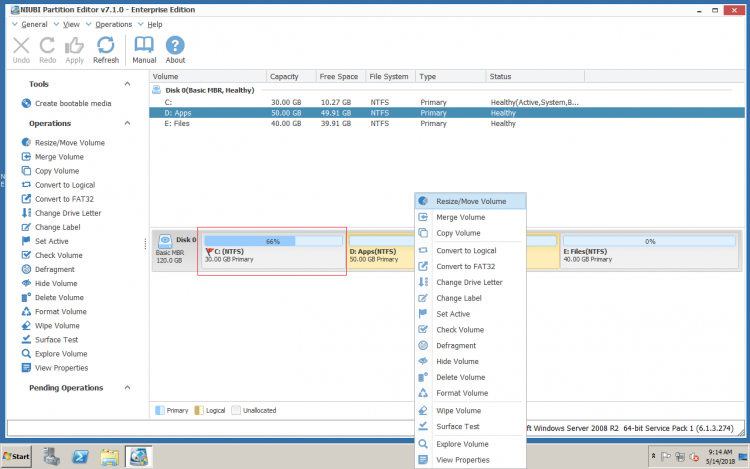 In the pop-up window, drag the left border rightwards to shrink it.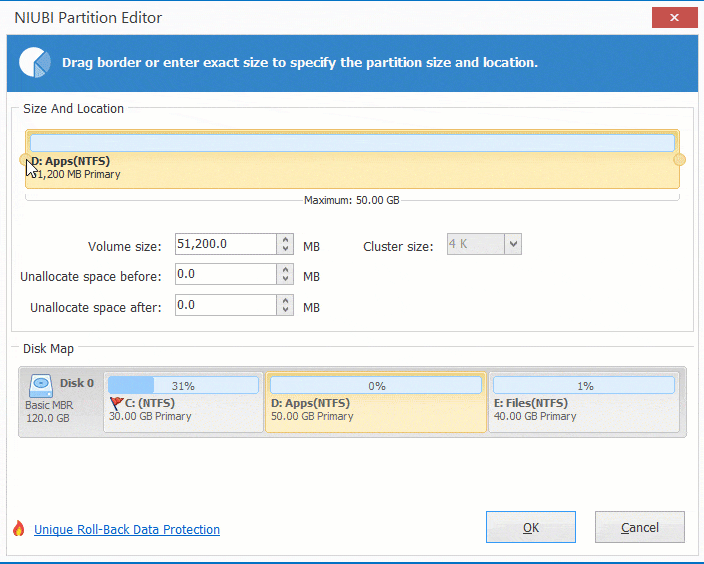 Some Unallocated space is generated on the left side of D (behind C).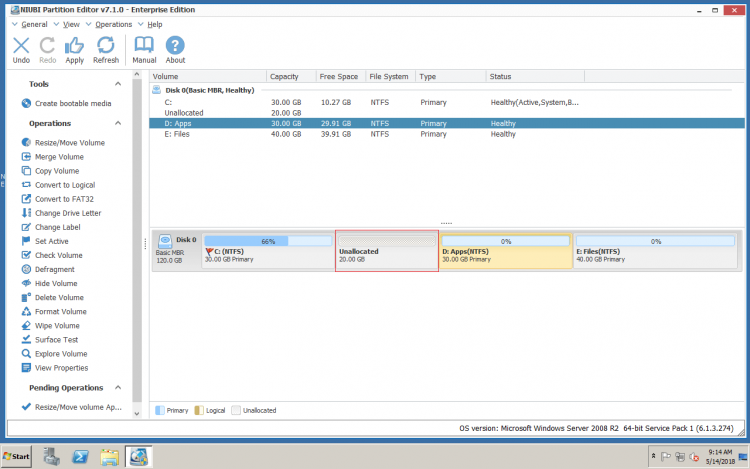 2. Extend partition C:
Right click drive C and select Resize/Move Volume again, drag the right border rightwards to hold the Unallocated space in the pop-up window.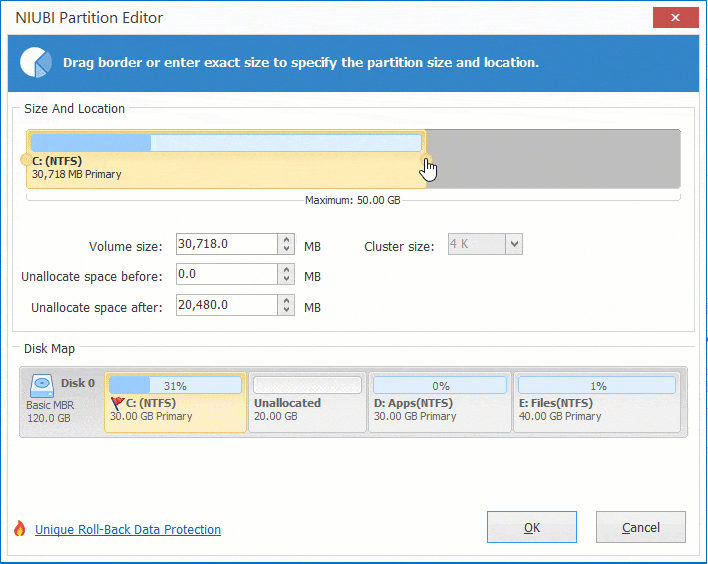 Partition C is extended, click Apply on top left to execute. If you did something wrong, simply click Undo to cancel the pending operations. Physical disk partitions won't be modified until you click Apply to confirm.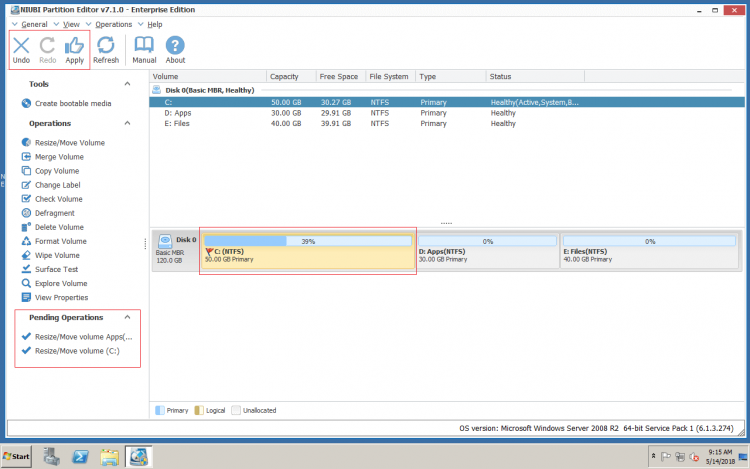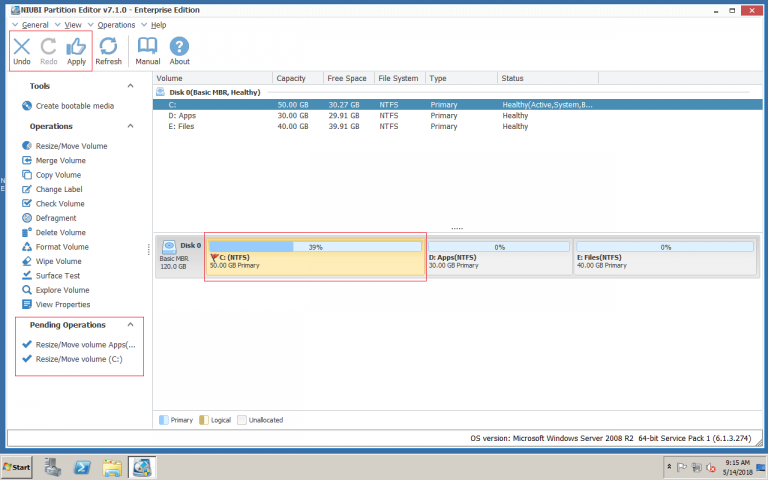 In Summary
Both Windows native Disk Management and diskpart command can help you extend Server 2008 partition in some configuration, but in most cases you still need partition software. However, not all partition software are safe enough to resize and extend partition in Windows 2008 Server. There is system and data corruption risk while repartitioning disk drive with third-party software. Then why NIUBI Partition Editor is recommended? Its unique 1 Second Rollback technology can automatically recover the server to original status if any error occur during the whole process. It is the only one software that can ensure 100% system and data safety. More about this partition tool.