This article introduces how to increase C drive free space on Windows PC and Server, increase C drive space/size without data loss.
Applies to: Windows 10, Windows 8, Windows 7, Windows Vista, Windows XP, Windows Server 2019, Windows Server 2016, Windows Server 2012 (R2), Small Business Server 2011, Windows Server 2008 (R2) and Windows Server 2003 (R2).
Low disk space is the most common issue on both Windows PC and server, many people encountered the issue that system C drive is getting full. It costs such a long time if you back up, repartition hard drives and restore everything. Nobody likes to reinstall Operating System and all programs. Therefore, the best way is increasing C drive with free space in other partitions. This article introduces full solution to increase C drive space without losing data.
Which tool to increase C drive free space
To resize partitions, there are 2 kinds of tools - Windows native component and 3rd-party software. Windows native tools include Disk Management and diskpart. Diskpart is command prompt tool which can be used to shrink and extend partition in all Windows versions. Disk Management in Windows 7 and subsequent versions have Shrink Volume and Extend Volume function with graphical interface.
Disk Management and diskpart work in different way, but they have same restrictions which cause you cannot resize partition under some situation. To increase system C drive space, there must be another partition behind it on the same disk. In addition, the right contiguous partition must be Primary partition. Before extending C drive, you must delete this contiguous partition. (learn more)
With third party software, there are no such restrictions, and it is much easier to resize partitions. There are many software in the market, the GUI and functions are all similar, but it doesn't mean any one is okay.
Different with read-only program, to decrease and increase partition size, all partition software will modify the parameters of associated disk, partition and files in MBR, DBR and other place. So there is risk of system damage and/or data loss while repartitioning hard disk.
Better than other software, NIUBI Partition Editor has unique 1-Second Rollback, Cancel-at-well and Virtual Mode technologies to protect system and data. Thanks to the advanced file-moving algorithm, it is much faster while resizing and moving partitions. To Windows 10/8/7/Vista/XP (32 & 64 bit) home computer users, there's free edition (100% clean without any bundles).
Increase C drive space without any software
If you can delete the right contiguous partition (D:) and D is a Primary partition, you can expand C drive without any 3rd-party software. (Caution: do NOT delete this partition if you installed programs in it.)
How to increase C: drive space with Disk Management:
Transfer all files in the right contiguous partition (D:) to other place.
Press Windows and R on keyboard, type diskmgmt.msc and press Enter to open Disk Management.
Right click D drive and select

Delete Volume

.
Right click system partition C and select 

Extend Volume

.

Extend Volume Wizard

 window will pop up, click 

Next

 to continue.
Available disk and space is selected by default, click 

Next

 to continue.
Click 

Finish

 to confirm and proceed the extending operation.
If you want to extend C drive with diskpart command, follow the steps.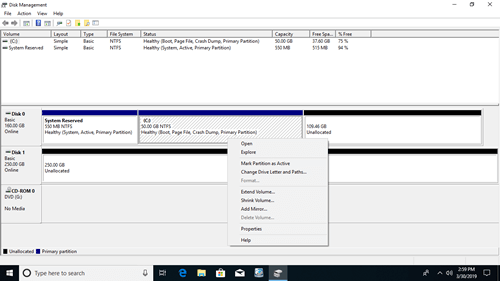 Increase size of C drive with free partition editor
With NIUBI Partition Editor, you just need to drag and drop on the disk map. You can shrink any other data volumes on the same disk to get free unused space.
Steps to increase C drive free space without losing data:
Download NIUBI Partition Editor, right click drive D: and select "Resize/Move Volume", drag

left

border towards right in the pop-up window, or enter an amount in the box of

Unallocated space before

. Then Unallocated space will be generated on the left side of D.
Right click C: drive and select "Resize/Move Volume" again, drag right border towards right in the pop-up window to combine Unallocated space.
Click

Apply

on top left to execute. (Otherwise, the changes won't take effect)
If you want to shrink the non-adjacent drive E on the same disk, there's an addition step to move Unallocated space behind C drive.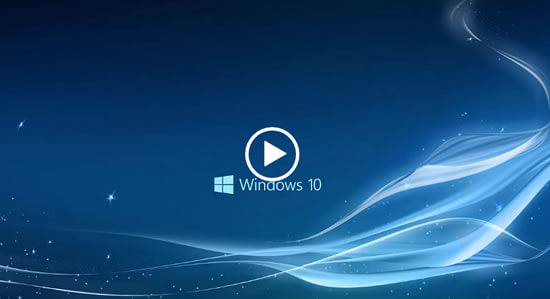 No software can add space to C drive from another separated disk, if there's no available free space on the same disk, follow the steps to clone system disk to another larger one. If you use any types of hardware RAID array such as RAID 0/1/5, there's no difference, simply follow the steps above, remember do NOT break raid array.
Increase C drive size on VMware/Hyper-V vm
If you want to increase C drive space for virtual disk in VMware/Hyper-V/Virtualbox, it is similar. Firstly, check if there's enough free space in other virtual partition on the same disk. If yes, simply follow the steps above.
If there's not enough free space on the same virtual disk, you can expand this virtual disk without copying to another one.
After expanding disk, additional space will be shown as Unallocated on the end of disk. Follow the steps in the video to move and add Unallocated space to C drive.
Besides shrinking, moving and extending partitions, NIUBI Partition Editor helps do many other operations.