This article introduces how to make more room for system C drive without reinstalling Operating System and programs.
Applies to: Windows 10, Windows 8, Windows 7, Windows Vista, Windows XP, Windows Server 2019, Windows Server 2016, Windows Server 2012 (R2), Small Business Server 2011, Windows Server 2008 (R2) and Windows Server 2003 (R2).
C: drive running out of space is very common on both Windows PCs and servers, because many kinds of files are writing into it continuously. Is it possible to make more room on C drive without reinstalling Windows and programs or restoring from backup. The answer is yes. In this article I'll shows 3 methods to make more space on system C drive.
Solution 1 - clean up to reclaim disk space
There are many junk files saved in C drive, which can be deleted safely. After cleaning up, there are more free space in C drive again. To do this, you may either use Windows built-in Disk Cleanup utility or third party system optimization software. In general, Windows Disk Cleanup is well enough to accomplish this task.
Follow the steps to make room on C drive by cleaning up disk:
Press Windows and R on your keyboard, type cleanmgr and then press Enter.
Select C: drive and click OK.
Click the check-boxes in front of the files that you want to delete and click OK.
Confirm this operation by clicking Delete Files.
In some versions of Windows Server 2008 and 2012, Disk Cleanup is not enabled by default. If you receive error that there's no cleanmgr, follow the steps to enable Disk Cleanup on Server 2008 and 2012.
Additional methods make more room on system C drive: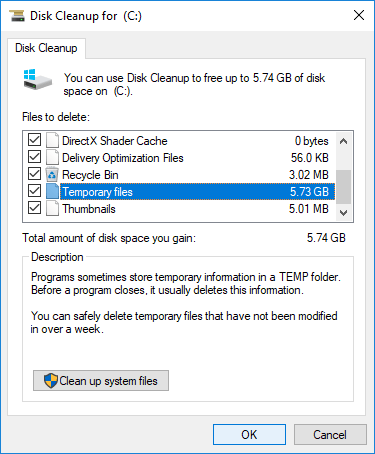 Solution 2 - make room on C drive from other partitions
In some computers you may reclaim several GBs free disk space, but in some computers you may get little. If you cannot get over 10GB free space, you'd better move more from other partitions, otherwise, you'll face to C drive full issue again. With NIUBI Partition Editor you can shrink other data volume to get Unallocated space, and then add into C drive. In this way, Operating System, programs and anything else keep the same with before except partition size.
Follow the steps to make more space on C drive from other volumes:
Download NIUBI Partition Editor, right click drive D and select "

Resize/Move Volume

", drag

left

border towards

right

in the pop-up window, or enter an amount in the box of

Unallocated space before

. Then part of unused space will be changed to Unallocated on the left of D.
Right click drive C and select "Resize/Move Volume" again, drag

right

border towards

right

in the pop-up window, then Unallocated space will be combined to C drive.
Click Apply on top left to execute, done.
If you want to get free space from a nonadjacent partition (such as E:), there's an additional step to move Unallocated space before adding into C drive.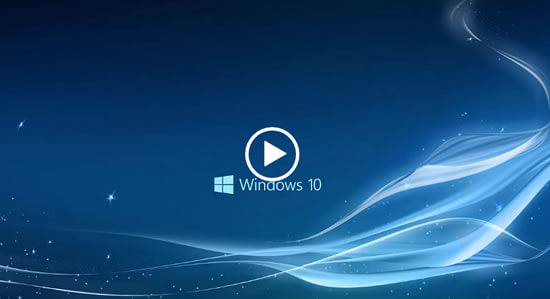 Solution 3 - make more space on C drive with other disk
If you cannot get free space from other partitions on the same disk, you can clone system disk to a larger one, then additional disk space can be added into C drive. Note: no software can add space to C drive from another separated disk.
Follow the steps in the video to make more room with other hard disk drive: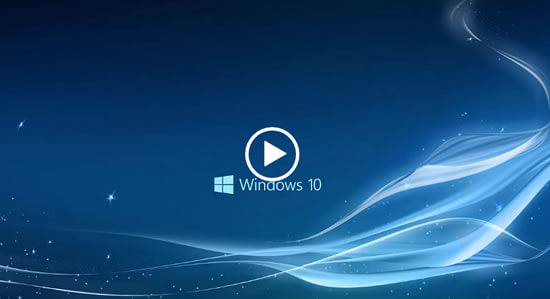 Besides shrinking and extending volume, NIUBI Partition Editor helps do many other operations. Better than other tools, it has advanced Virtual Mode, 1-Second Rollback and Cancel-at-well technologies to protect system and data. It has free edition for Windows 10/8/7/Vista/XP home computer users.