This article introduces what to do when there's no free space on C drive for Windows Server and PC.
Applies to: Windows 10, Windows 8, Windows 7, Windows Vista, Windows XP, Windows Server 2019, Windows Server 2016, Windows Server 2012 (R2), Small Business Server 2011, Windows Server 2008 (R2) and Windows Server 2003 (R2).
Many people feedback that there's no free space on C drive after running the computer for a period of time. It is common issue on both personal computer and Windows server, because the OEM computer has a small C drive in factory settings. Even if you build the computer DIY, you won't create a very large partition for operating system, because it just occupy less than 20GB space even if installing the latest Windows 10. I've heard many times the Windows 10 users complain that "I have no free space left in my C drive".
It is annoying when there is no space in system C drive, because you cannot install Windows Updates or any more programs. Your computer may stuck, reboot expectedly or even crash. After reading this article, you'll know how to solve this problem easily.
What to do when no free space in C drive on local disk
Firstly, you'd better clean up disk to reclaim space. In most of computers, there are many types of junk and unnecessary files. It won't do any damage to the system if you delete these files. After getting some free space, your computer will back to right status.
To reclaim disk space, Windows has built-in Disk Cleanup utility, which is able to remove most of common junk files safely. Follow the steps below:
Press Windows and R on your keyboard, type cleanmgr, and then click OK.
Select C: drive and click OK.
Click the check-box in front of the files that you want to delete and click OK.
Confirm this operation by clicking Delete Files.
Repeat to Clean up system files.
In Windows Server 2008 and 2012, Disk Cleanup is not enabled, you need to install this utility before cleaning up disk. If you did not get plenty of free space, you may try additional methods below:
You'd better add more space to C drive even if you got 10GB free space after cleaning up, because these space will be eaten up quickly by new generated junk files. That means, there will be no free space left in C drive again shortly.
Add more space to C drive from other partitions
In most of Windows computers, there's another partition on the same disk, and there's plenty of free space in these data partitions. You can shrink these partitions to get Unallocated space, and then add into C drive. In this way, Operating System, programs and anything else keep the same with before.
Before starting, you'd better make a backup and run safe partitioning software. Better than other tools, NIUBI Partition Editor has Virtual Mode, 1-Second Rollback and Cancel-at-well technologies to protect system and data. It has free edition for Windows 10/8/7/Vista/XP home computer users.
Download NIUBI Partition Editor and follow the steps in the video to increase C drive space: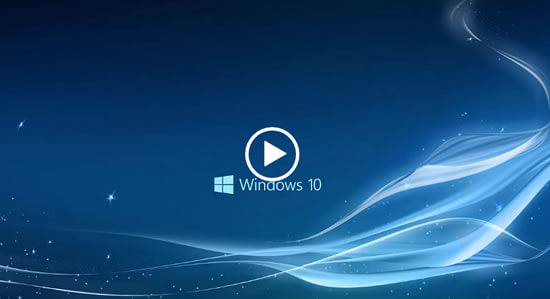 If there's no other partition or not enough free space, you need to clone this disk to another larger one, because no software can add space to C drive from another separate disk.
What to do when no space on C drive in VMware/Hyper-V virtual machine
The same with physical computer, C drive in virtual machine also runs out of space. Similarly when there's no free space on C drive partition, follow the steps above to clean up disk and transfer free space from another partition. If there's no available free space on the same disk, you can expand virtual disk in Hyper-V and VMware without copying. After that, additional disk space can be moved and added into C drive.
In Summary
When there is no free space left in C: drive, try to free up space with Windows Cleanup utility. Then expand C drive with free space in other partition(s) or clone to a larger disk. To a virtual machine, you can expand original virtual disk and add additional space to C drive without cloning. Besides shrinking, extending and copying disk partition, NIUBI Partition Editor helps do many other operations.